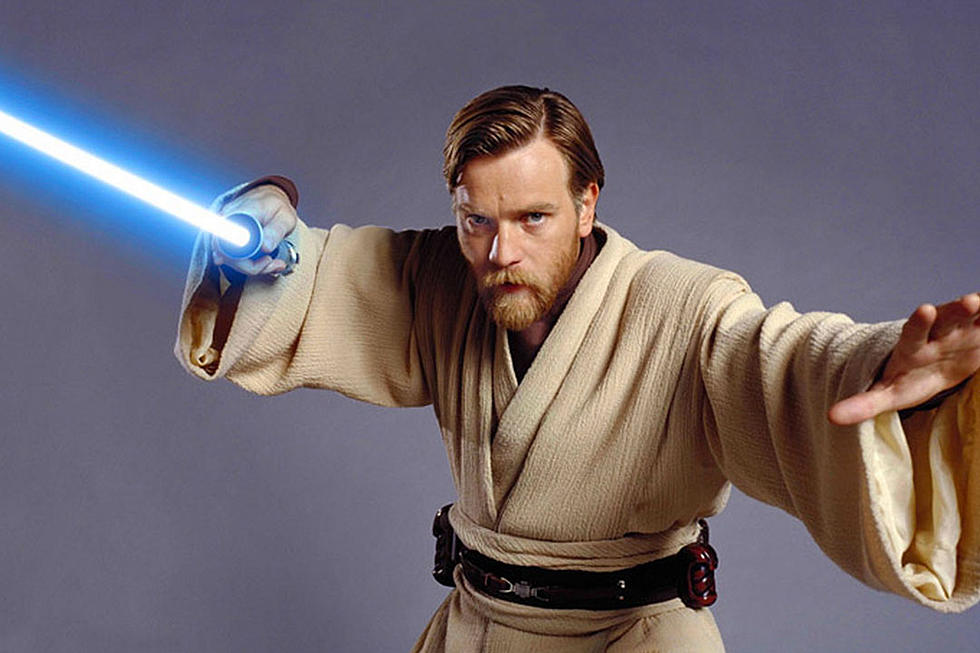 Ewan McGregor In Talks to Play Obi-Wan Kenobi On Disney+ Series
Lucasfilm
For years, rumors have swirled that Ewan McGregor might return to Star Wars to play Obi-Wan Kenobi in a standalone film. The story always went something like this: After Han Solo and Boba Fett, the next character up for his own Star Wars spinoff is Obi-Wan. Solo: A Star Wars Story happened, but the other movies never materialized. And it seems like Disney has put the so-called "anthology films" on hold after Solo underperformed at the box office.
But you know those Jedis; they are hard to kill. Even after you down them with a lightsaber, they hang around as a Force Ghost. And it looks like the Obi-Wan project isn't quite dead after all. Deadline reports that McGregor is now "in talks" to play Obi-Wan once again, this time as the star of his own series on Disney's upcoming streaming service, Disney+:
Plans to produce a stand-alone Kenobi feature film morphed into the current plan for a big-budget series for Disney+, just as the discussion of a Boba Fett film gave way to the similarly spirited The Mandalorian series.
This would mark a major project for Disney+ — maybe the biggest yet, as it involves the return of one of Star Wars' most beloved performers to a role he hasn't played in many years. We'll probably know for sure whether McGregor is fully back in his Jedi robes during Disney's D23 Expo next weekend. There's a whole panel dedicated to Disney+ programming on Friday afternoon. If McGregor really is going to play Obi-Wan in a Disney+ series, he'll likely be a special guest there.
Gallery — Every Star Wars Movie Ranked From Worst to Best:
More From Hot 104.7 - KKLS-FM