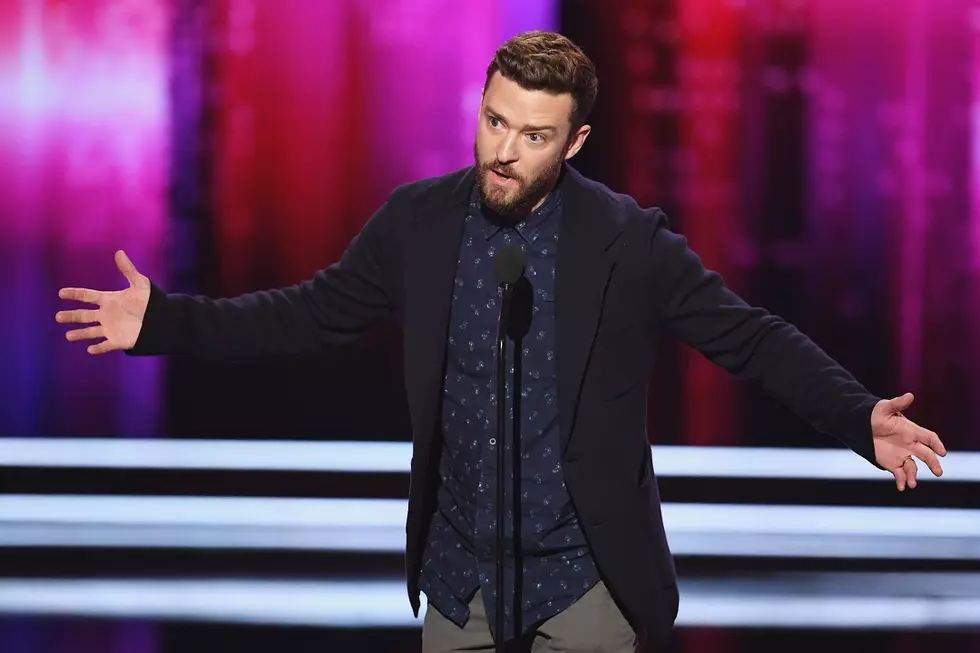 Dylan Farrow Drags Justin Timberlake on Twitter for Working With Woody Allen
Kevin Winter, Getty Images
We hope Justin Timberlake has his "Supplies" ready for class, because Dylan Farrow is taking him to school.
On Tuesday (January 23), Farrow responded to a tweet the pop star posted earlier in the morning, in which he asked, "Can someone please explain the saying, 'You just want your cake and to eat it too.' What else am I about to do with a cake?"
The "cake" in question, according to Farrow's analysis, was Timberlake's purported feminist and social activism—a mantle the sexual assault survivor didn't feel the singer deserved to claim.
"The saying means, for example, you can't support #TIMESUP and praise sexual predators at the same time," she tweeted at the music star, who wore a pin signalling his support of the movement to the Golden Globes on Sunday, January 7.
"You can't retain your credibility as an activist (i.e. retain the cake) and, at the same time, praise a sexual predator (i.e. eating the cake)," Farrow continued, referencing Timberlake's role in Woody Allen's 2017 film, Wonder Wheel.
In 1992, Farrow — who was adopted by actress Mia Farrow in 1985 and co-adopted by Allen six years later — claimed that Allen had sexually molested her in the attic of their home.
Since coming out with her story, a number of Hollywood stars have decried working with Allen.
Following her 2018 Golden Globes win, Lady Bird writer and director Greta Gerwig, who starred in Allen's 2012 film To Rome With Love, told the New York Times that "if I had known then what I know now, I would not have acted in the film."
"I have not worked for him again, and I will not work for him again," she continued. "Dylan Farrow's two different pieces made me realize that I increased another woman's pain, and I was heartbroken by that realization. I grew up on his movies, and they have informed me as an artist, and I cannot change that fact now, but I can make different decisions moving forward."
Other celebrities who have expressed regret and vowed not to work with Allen again include actors Ellen Page and David Krumholtz.
More From Hot 104.7 - KKLS-FM