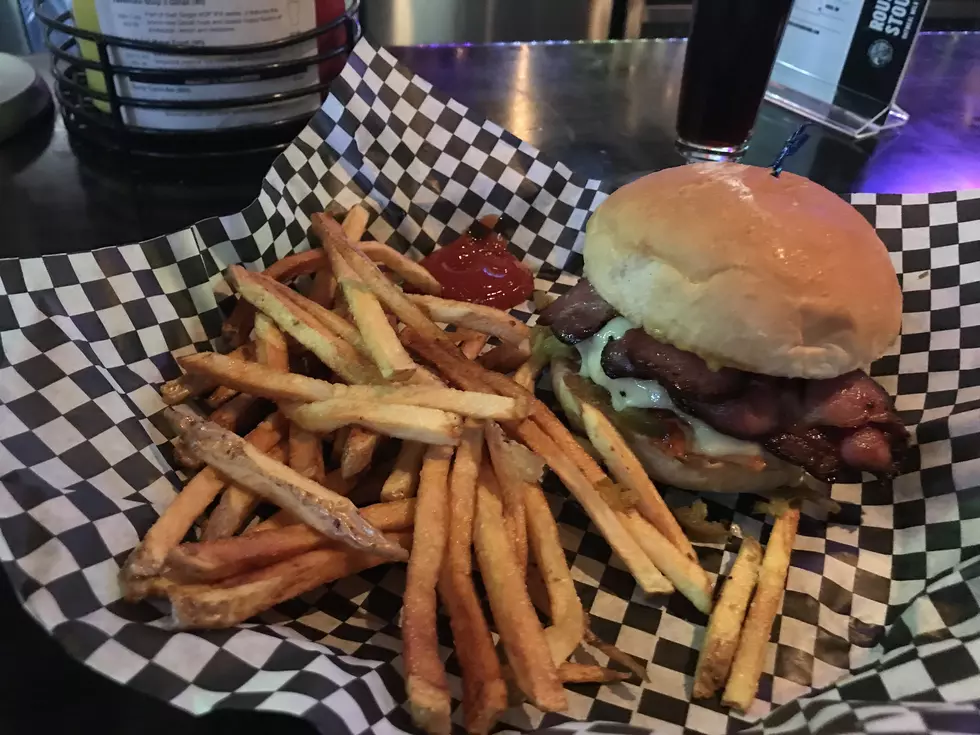 Downtown Burger Battle: 'Not Just A Nutter Burger' at JL Beers
Natasha/Hot 104.7
Besides a bunch of different tap beers, JL Beers is known for their burgers. So obviously, they are a part of The Downtown Burger Battle.
JL Beers offering was entitled 'Not Just A Nutter Burger.' That's a play on words because their burger features peanut butter! I've had a burger with peanut butter before and it's actually pretty good.
According to DTSF.com, the burger was described as: "Fresh peanut butter, red pepper jelly, jalapenos, pepperjack cheese and cottage bacon."
I googled cottage ham and from what I can tell it's kind of like Canadian bacon, but not.
The peanut butter was great, but the red pepper jelly and jalapeños were not a hit for me. If you got a perfect bite with a little bit of everything it was great, but otherwise the red pepper jelly took over. It was just too much.
I enjoy many of JL Beers regular menu burgers way more than I did this one.
Last year, JL Beers burger was really good. I remember because it had sauerkraut on it, and I usually don't like sauerkraut, but I liked that burger.
With JL Beers burger, that makes 5 of the 6! One burger left! On to Tommy Jacks!
---
More From Hot 104.7 - KKLS-FM