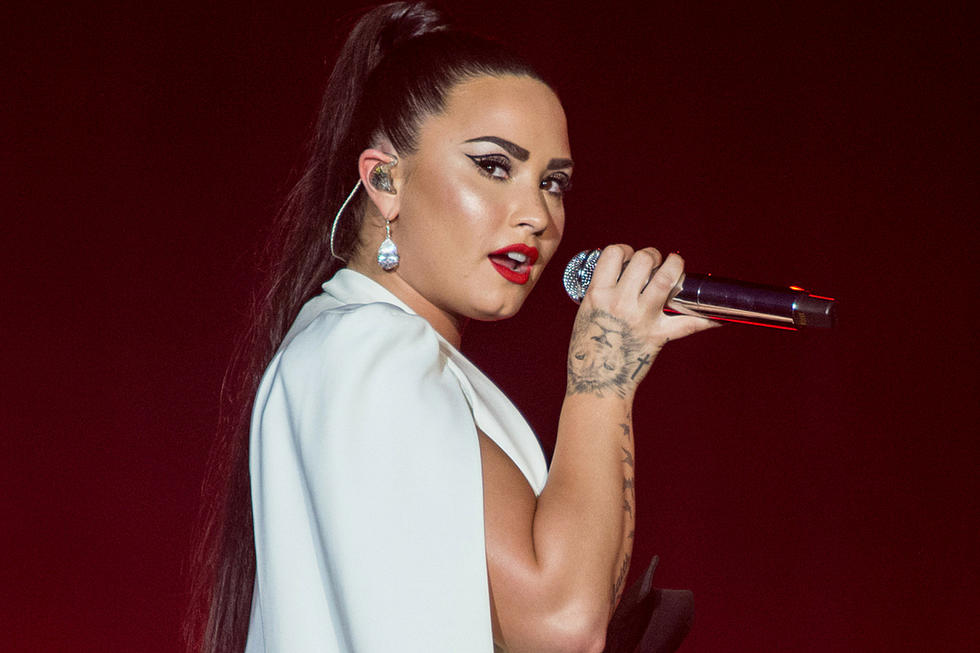 Demi Lovato Says She's a 'New Person With a New Life' After Emotional 'Sober' Performance (VIDEO)
Pedro Gomes, Redferns
Just a few days after seemingly revealing she'd relapsed after six years of sobriety in vulnerable new single "Sober," the 25-year-old singer nearly broke down during an emotional rendition of the song at Rock in Rio Lisbon on Sunday night (June 24). Lovato accompanied herself on piano as she sang the heartbreaking ballad, which apologizes to fans and loved ones for letting them down. When she reached the line, "I wanna be a role model, but I'm only human," her voice cracked.
"Tonight I took the stage, a new person with a new life," she later wrote on Twitter of the show, reposting a clip from the tearful moment. "Thank you to everyone who has supported me throughout this journey. It will never be forgotten."
"Sober" follows Lovato's recent documentary, Simply Complicated, in which she opened up at length about her years-long battle with addiction, self-harm, and an eating disorder and her struggle to stay on the right path.
"I didn't feel anything. I didn't feel guilty, I didn't feel embarrassed," she said of her history in the film. ""It's embarrassing to look back at the person I was."
Now, she's picking herself up once again.
Watch video from her Rock in Rio performance below.
12 Celebrities Who Are Sober
More From Hot 104.7 - KKLS-FM