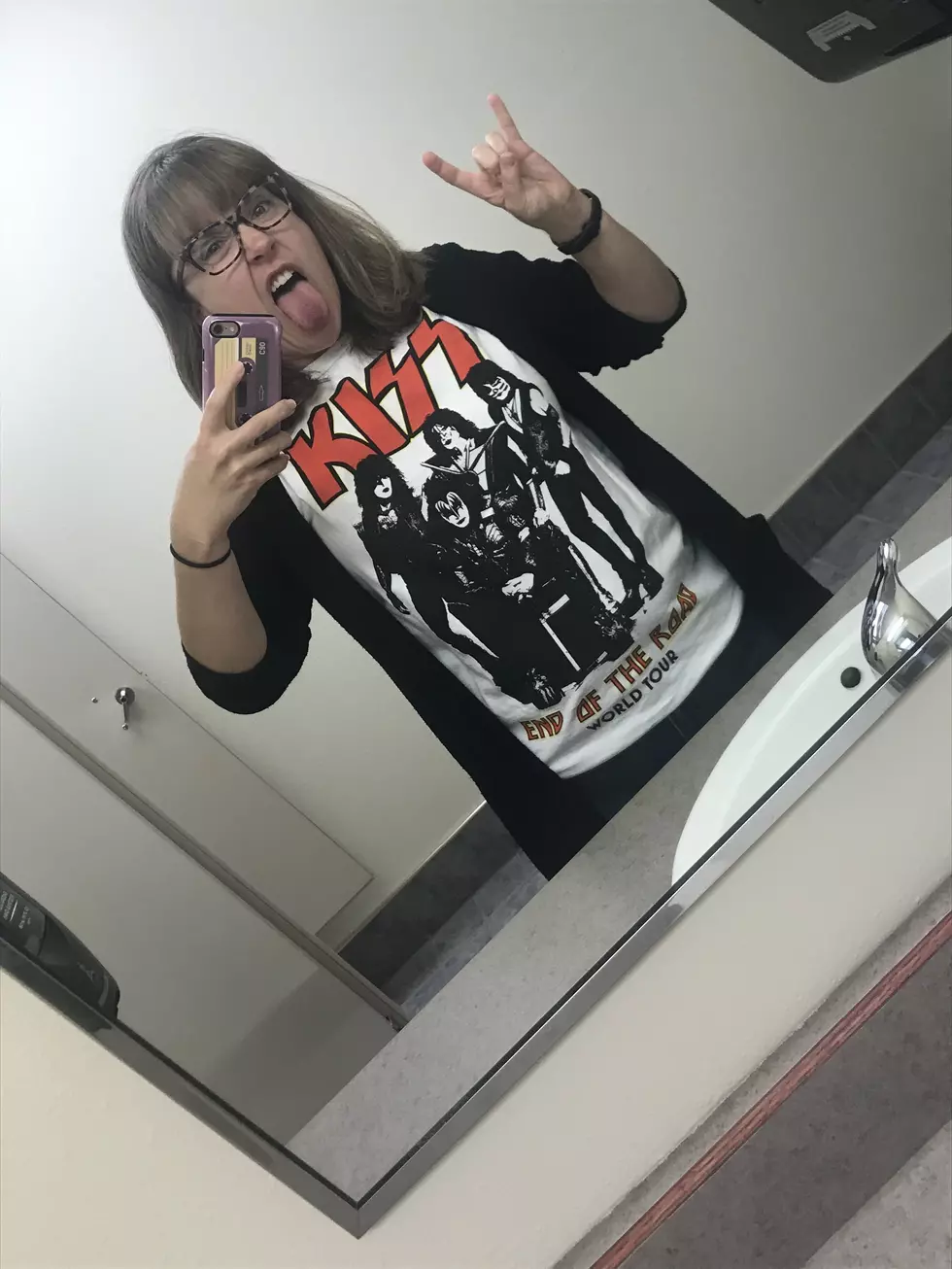 Natasha-TSM
Raise your hand if you buy concert t-shirts and then don't wear them because you want them to stay nice because they were super expensive. 🙋‍♀️🙋‍♀️
I have a whole stack of t-shirts that I spent way too much on because I think it will be a fun souvenir or memory.
I'm usually super cheap when it comes to buying clothes so the fact that I'll shell out up to $50 for a t-shirt is something I only do at concerts. It's cheating if you buy a band t-shirt online or at Target. What kind of fun memory is that? You have to earn that concert shirt, but don't wear it to the concert, but that is a whole other blog post.
I decided to wear one of my concert t-shirts every day until I've worn them all! Some of them are too big now, some of them are too small now, but it doesn't matter, I'm doing it and taking you along for the ride.
So, this week started off with Backstreet Boys.
This shirt is from their In A World Like This Tour I believe. I went to that show in Omaha with my brother. It was the first time I saw them with all 5 members! Kevin had a brief hiatus, but I think we're all glad he's back now.
I saw KISS in concert just this last Winter with my dad in Sioux City. Even if you're not a big KISS fan, you won't leave disappointed. There were lasers, pyro, streamers, confetti, fire, people flying through the air, and did I mention fire?
Wednesday was the original American Idol, Kelly Clarkson.
I saw Kelly Clarkson at The Xcel Center in St. Paul with a group of friends back in February of 2019. Kelly put on a great show! I literally cried. She was so good. She did her covers from Hamilton and The Greatest Showman and my little heart just couldn't handle it. I had a lot of feelings.
Thirsty Thursday was all about my husband, Justin Timberlake.
I saw Justin on this tour in Fargo for my birthday. My birthday is February 4 and the show was February 7. I bought my tickets kind of last minute and decided to drive there and back in the same day. I wouldn't advise doing that, but we do crazy things for love.
Friday was all about my other husband, Bruno Mars.
This shirt was from Bruno Mars' The Moonshine Jungle Tour. I saw him in Omaha at the then CenturyLink Center. I went with my cousin, Jamie, and we lost our minds. He is so good live! Singing and dancing and playing all the instruments. He's so talented. And after the show, Jimmy Johns was handing out free sandwiches. Sweet!
Same time next week to see the next round of concert t-shirts!
Enter your number to get our free mobile app
First Time Kayaking
More From Hot 104.7 - KKLS-FM