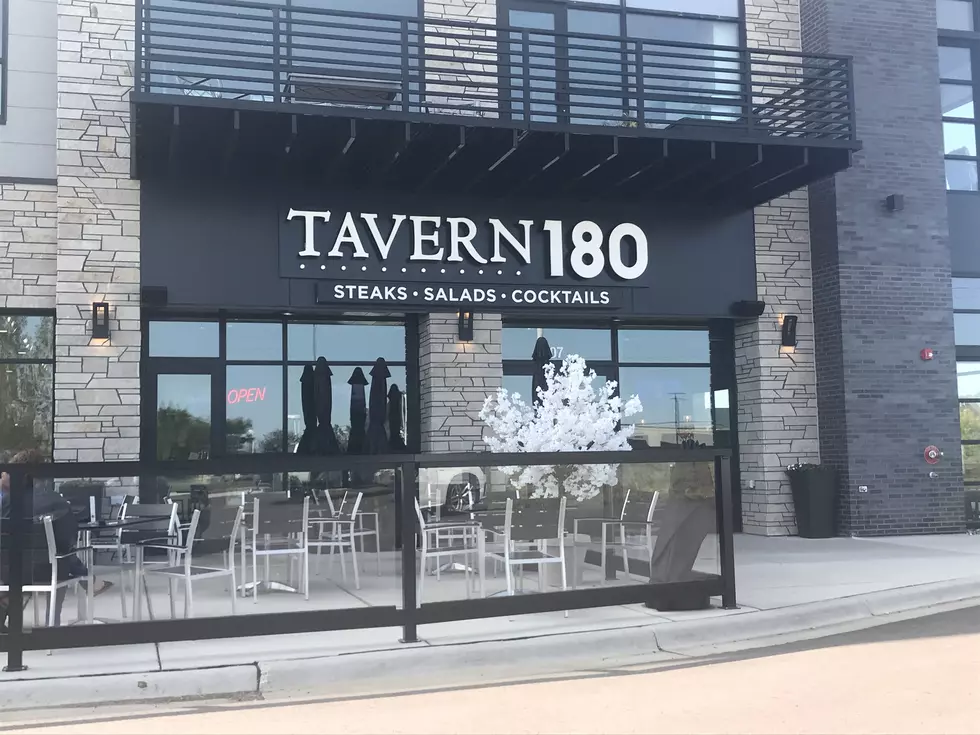 Natasha-TSM
One of my favorite past times is brunch. Ya, brunch can be a hobby. It's a thing.
Anyway, I had the pleasure of trying a new brunch spot, Tavern 180. I will admit, I haven't been to Tavern 180 for anything else, so I can't speak to their regular cocktail or food menu, however, I've heard good things. (And Brunch was pretty delish so that bodes well.)
First off, walking in, the place is very stylish and pleasing to the eye. The bar was all glass and mirrors. Really is quite the focal point.
I told myself I wasn't going to drink for brunch, but of course, once I saw the brunch cocktails menu, that notion went out the window. I love iced coffee so it was an obvious choice. Coffee, Bailey's, half and half, and vanilla. Yum!
Tavern 180 doesn't have a huge brunch menu, but I still had a hard time choosing between the Breakfast Burrito or the Breakfast Club. In the end, I went to the club.
The Breakfast Club was served with a choice of breakfast potatoes, fresh fruit, or side salad. I opted for the potatoes because duh. The sandwich and potatoes were yummy. Now, I think I make a pretty good egg sandwich, but mine is nothing compared to this beauty. It is filled with bacon, cheddar, fried egg, roasted tomato, and avocado on grilled sourdough. Then they cut it just so and stack it so you see all the delicious layers. Double yum! I mean you eat with your eyes first!
I'll be back to try that burrito though!
Enter your number to get our free mobile app
PHOTOS: Arena Fit
More From Hot 104.7 - KKLS-FM