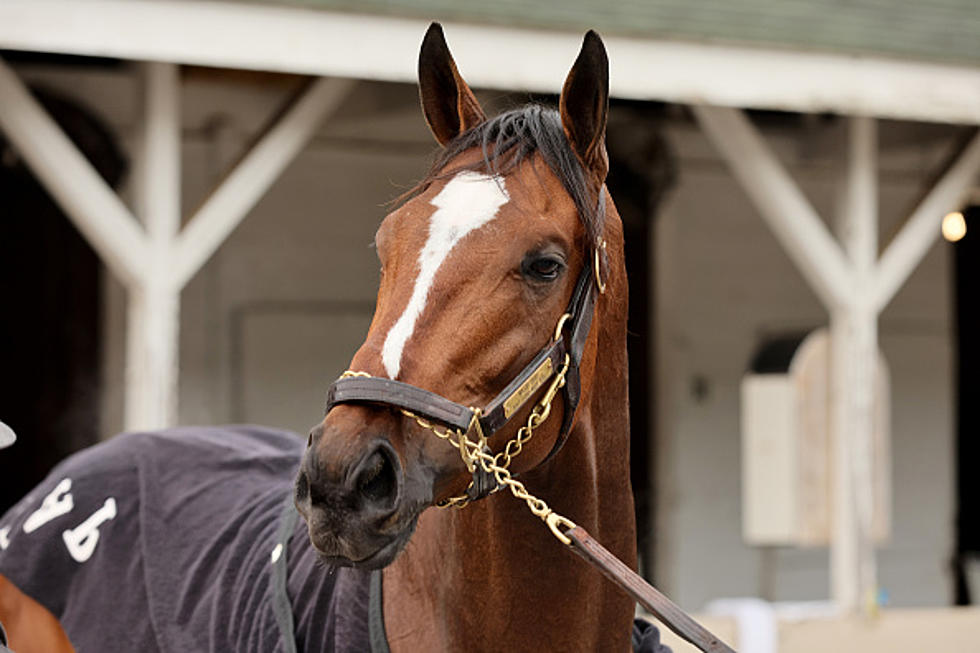 After Four Horses Die, We Asked Should The Kentucky Derby Be Delayed?
Getty Images/Andy Lyons / Staff
FOUR HORSE DEATHS LEADING UP TO KENTUCKY DERBY
Imagine the biggest horse race in Minnesota is coming up, and four of the contenders die in the days leading up to the race. Would Canterbury Park have the big race? Or would they postpone it until they found out what happened?
DERBY CONTENDER 'WILD ON ICE' PASSES
Four horses have died at Churchill Downs in the days leading up to the Kentucky Derby, including 'Wild On Ice', a Kentucky Derby contender, who was hurt while training last Thursday, and had to be euthanized. 'Take Charge Briana' was injured on Tuesday, also suffering from musculoskeletal injuries, and was put down.
Two horses died suddenly from unknown causes at the track, both collapsing after their races.  'Parents Pride' passed away on Saturday, and 'Chasing Artie' died on Tuesday.
IS TRAINER SAFFIE JOSEPH JR  BEING TARGETED?
What's extremely odd about those deaths? Both horses were trained by the same person, Saffie Joseph Jr.  Saffie also has a horse in the Kentucky Derby named Lord Miles, with odds set at 60 to 1. Lord Miles would be a long-shot winner at the Kentucky Derby.
What is happening? Is it just a coincidence? Two horses dying by the same trainer in the week leading up to the derby makes me feel like maybe the trainer is being targeted by competitors. Disgruntled employees?  There's a lot of money on the line.
INVESTIGATION
I reached out to Camille McArdle, DVM and Chair of the Minnesota Racing Commission as of July 1st of 2021.  In an article posted last May from the Star Tribune, Camille McArdle said, "In some places, there's a 'good ole boy' network, that pushes things under the rug. We've never had that here."  
If Camille reaches back out to me, I will update this story and give you her opinion on what has happened in Kentucky, and what would happen at Canterbury Park if something like this happened here in Minnesota.
You can watch the video below to hear about what's happening at Churchill Downs.
The 5 Animals Most Likely to Cause Your Death in MN
Minnesota's Ten Tallest Buildings
How To Tell If You Are 'Up North' in Minnesota
More From Hot 104.7 - KKLS-FM