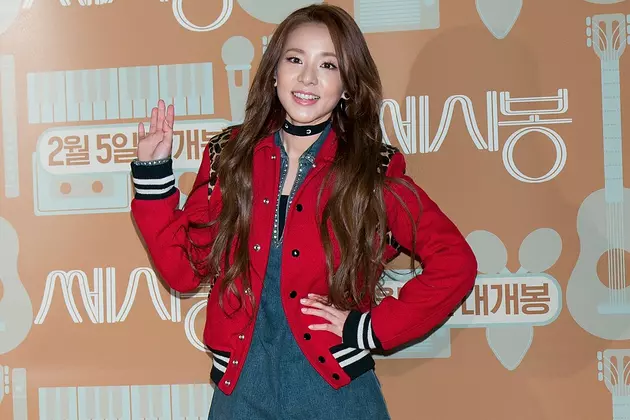 2NE1's Sandara 'Dara' Park Shares Handwritten Letter With Heartbroken Fans
Han Myung-Gu, Getty Images
As Blackjacks continue to mourn over the dissolution of one of K-pop's most prominent and influential modern acts, 2NE1, one member of the fierce girl group has reportedly reached out to fans with a personally handwritten letter.
Sandara "Dara" Park, who has renewed her contract with YG Entertainment as a solo artist, voiced her sadness, gratitude and hope with Blackjacks and Parkers (her personal fan base) alike over the weekend with an emotionally-charged note allegedly written on hotel paper—a letter which she then dispersed to fans while appearing on the Philippine's talent show Pinoy Boyband Superstar, on which she is currently a judge, according to the Philippine Entertainment Portal web site.
After sharing the letter with fans in the audience, the note, which contains references to many of the group's famous lyrics, was then posted to social media via a Parkers fan account for all the 2NE1 fandom to read.
Read Dara's emotional letter below:
"Please don't go. I'm so lonely. We gotta stay together. Baby I miss you. I don't care what other people say.
I wanna scream to the whole world that I love you. And I'm still falling in love with Blackjacks. Don't cry. Can't nobody hold us down. So don't stop the music.

I will be missing you. I hope you're happy. It ain't over till it's over. And it's always gotta be you. I'm sorry and thank you BLACKJACKS. From the bottom of my heart.

Sincerely yours, Dara of 2NE1"
More From Hot 104.7 - KKLS-FM