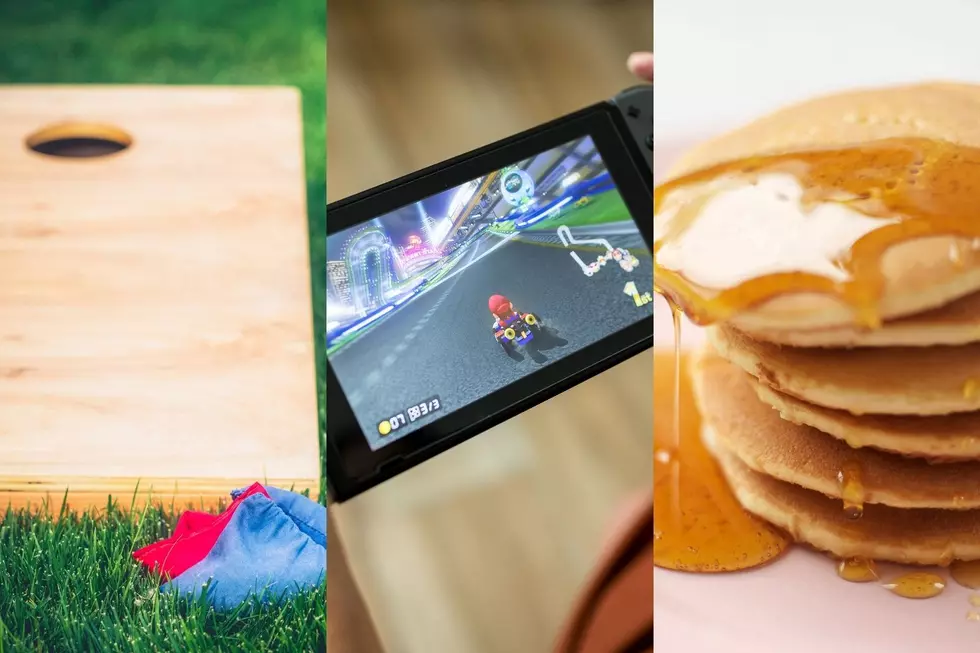 10 of the Strangest World Records Held by Iowans [WATCH]
Canva
We have some weirdly talented people here in Iowa! Here are ten of the strangest world records held by Iowans, courtesy of the Guinness World Records website:
On January 16th of 2018 in Newton, a 5-year-old pig named Joy performed 13 tricks in one minute with the help of her owner Dawn Bleeker.
Iowans Ben Fick, Anthony Lehnertz, and Hunter Nierman played Mario Kart for exactly 40 hours straights from November 2nd to 3rd in 2018. According to the listing, "the attempt took place at the University of Iowa Stead Family Children's Hospital. Hospital patients and staff were invited to drive the fourth kart throughout the attempt."
Barefoot waterskier Matt Shatek set the record for waterskiing on both hands down the Cedar River back on August 3rd of 2019. He traveled 5,541 ft. 4 in.!
Eric Jaskolka of Des Moines has 15,400 pieces of X-Men memorabilia, which is the largest collection across the globe! He began collecting thanks to his Sunday school teacher, who introduced him to comic book series.
At FRY Fest in Coralville in August of 2014, Team Fry and Team Gable played cornhole for a total of 26 hours, 12 minutes, and 44 seconds!
On September 25th of 2021, folks in Centerville, Iowa served 14,280 pancakes at their annual Pancake Day Festival.
Taylor Maurer of Sioux City, Iowa managed to stick 60 sticky notes on her face in one minute back on November 16th of 2014.
At FRY Fest in Coralville on September 3rd of 2010, 7,384 people got together to do the "Hokey Pokey!" The dance was lead by legendary Iowa football coach Hayden Fry.
David Scott, a stand-up comedian known as The Midnight Swinger, performed a stand-up comedy show for exactly 40 hours and 8 minutes! The record-breaking event took place at Diamond Jo Casino in Dubuque April 29th through 30th of 2013.
7 Things You May Not Have Known Were Invented by Iowans
Iowa is home to some pretty cool inventors! Here are seven things you may not have known were invented by Iowans!
The Little Things Our Significant Others Do That Drive Us Nuts
The more time you spend with someone, the more you notice their little 'quirks.' Sometimes those quirks are cute and fun, but other times? Not so much. Here are some of the little things that our significant others do that drive us crazy!
More From Hot 104.7 - KKLS-FM