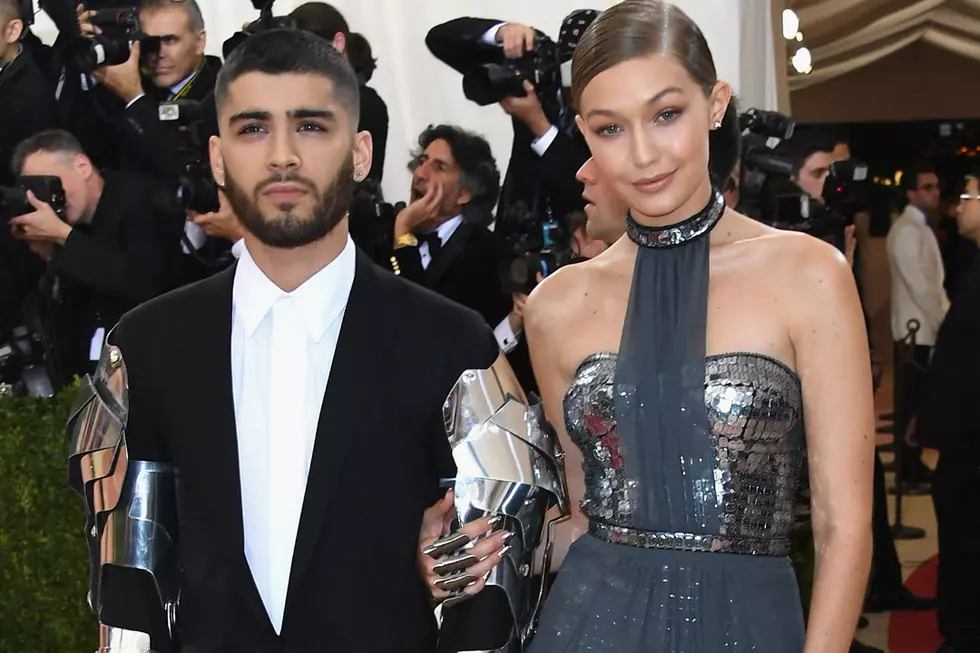 Zayn Malik + Gigi Hadid Break Up
Larry Busacca, Getty Images
UPDATE: Malik and Hadid have each shared statements about their breakup via Twitter. "Gigi and I had an incredibly meaningful, loving, and fun relationship and I have a huge amount of respect and adoration for Gigi as a woman and friend. She has such an incredible soul. I'm grateful to all of our fans for respecting this difficult decision and our privacy at this time, we wish this news could have come from us first. We love you all," Malik wrote.
Shared Hadid: "Breakup statements often feel impersonal because there is really no way to put into words what two people experience together over a few years... not only in the relationship, but in life in general. I'm forever grateful for the love, time, and life lessons Z and I shared, I want nothing but the best for him and will continue to support him as a friend that I have immense love and respect for. As for the future, whatever's meant to be will always be."
The outlet reported on Tuesday (March 13) that the One Direction alum and his model girlfriend, who first began dating in 2015, called it quits earlier this month.
"They are no longer a couple but they do remain close and are supportive of each other. The reality is that they've grown apart, having been together for a long time," said an undisclosed source, going on to cite work pressures and erratic schedules. "It's a mutual decision so no one has completely ruled out a reunion in the future, but for now that's not where their heads are at."
The former couple haven't been pictured together since January, toward the end of Hadid's fashion week appearances in Paris, and their posts about each other on social media have been few and far between. Zayn last shared an Instagram snapshot with Hadid's mother, Yolanda, in September, while Hadid posted an Instagram story celebrating their two-year anniversary in November.
Zayn Malik + Gigi Hadid Through the Years
More From Hot 104.7 - KKLS-FM