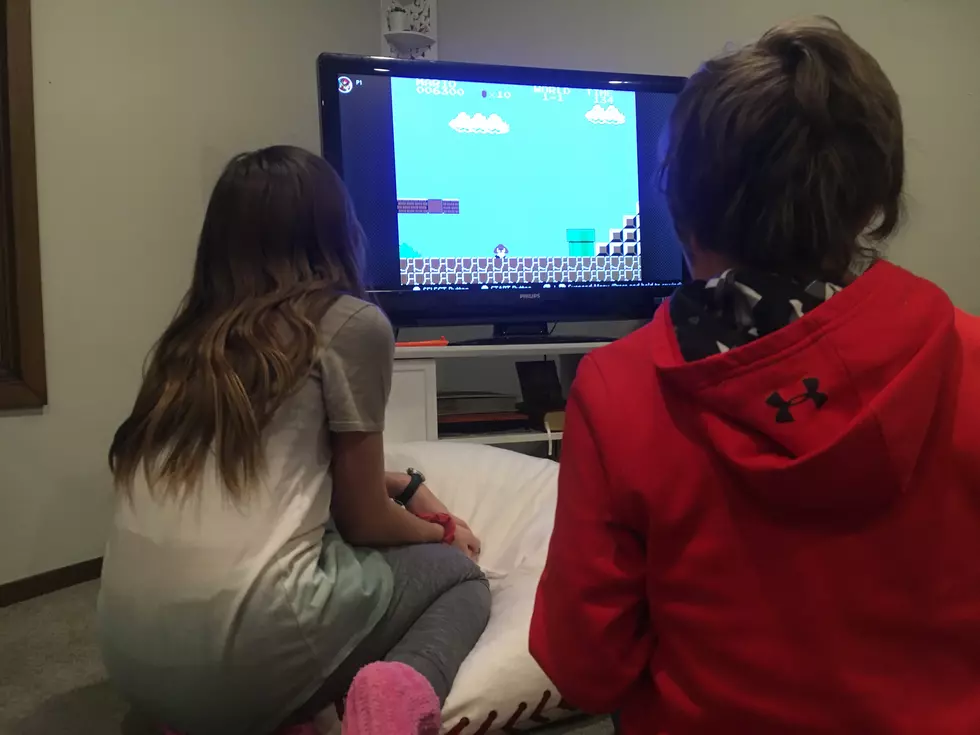 You Can Play 1985 'Super Mario Bros' on your Kids' Nintendo Switch
Andy Erickson/Townsquare Media
Somewhere around 1987 or 1988 we got the Nintendo Entertainment System. Last night I downloaded that whole system and about 40 or 50 games onto my son's Nintendo Switch. And then he took it away.
Back on Christmas, when he got the Swtich, I was setting up his kid account and while going through the Nintendo eStore I saw something about Super Mario Bros and though that would be fun to mess with. That kid was off with mom shopping so I hooked it up to the TV, asked my other son to activate the controllers for me (because if it isn't a PlayStation I'm lost), then went into the eStore and found the Nintendo Entertainment System (NES).
You have to have an online membership to access it, which is like $25 a year or $3 a month. I did the trial. And then I played Super Mario Bros for the next half hour until my other son asked if he could try it. He loved it. We both figured out that it was easier to use the direction buttons instead of the stick, which is what the old NES controllers were.
Then my other son comes home and sees what we are playing. He wants to try. He loves it too. It made me oddly happy to see them sucked in to something that was so integral to my own childhood.
It goes to show just how iconic of a game the original Super Mario Bros was. My daughter also gave the game a try and also thought it was really fun.
The strangest part for me, when I was playing the game, was that I knew I would be in the vicinity of hidden blocks, or there was a hidden extra life in a green mushroom that I couldn't find, but I still had some of these remnant subconscious movements in my thumbs from when I was my kids' age.
There's a lot more than just Super Mario Bros. I recall seeing a bunch of games I either owned or rented and played as a kid. Among those was Tecmo Bowl, Excitebike, Ice Hockey, Rygar, Ninja Gaiden, and Punch Out!! (without Mike Tyson).
20 Things You'll Find In Every South Dakota Home
More From Hot 104.7 - KKLS-FM