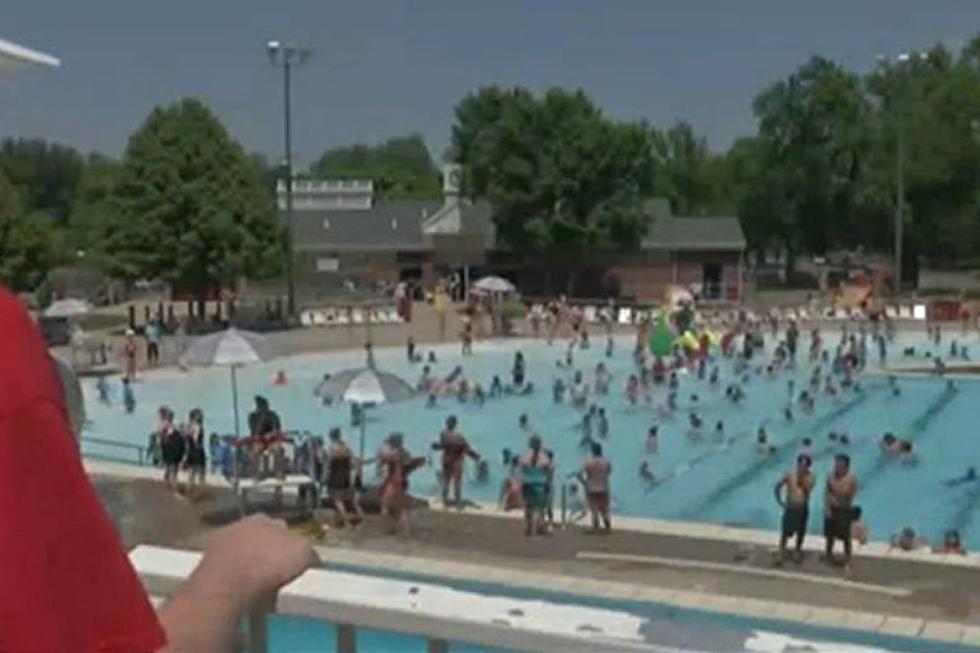 Will Every Sioux Falls City Pool Be Open Right Away This Summer?
Dakota News Now (with permission)
What's it take to ensure every Sioux Falls city pool will be open for business right away on opening day this summer? Evidently a bump in pay.
A couple of years ago, the pandemic forced the closure of every Sioux Falls city pool. The following year in 2021, two city pools never opened up due to the city's inability to find enough staff to work. This year, you'll be able to dive on into all eight Sioux Falls city pools from day one, because both the water and the wages are fine.
As Dakota News Now reports, the city pools in Sioux Falls aren't scheduled to open for business until Friday, (June 3), but already, the city has managed to fill every one of the 77 full-time lifeguard positions.
A bump up in pay made all the difference!
The starting wage for a lifeguard in Sioux Falls at the beginning of last summer was $10.50. As Dakota News Now reports, that wage wasn't exactly blowing up the swimming trunks of too many wannabe lifeguards, so the city upped the pay to $14.00 per hour. Even after the increase, the city was still forced to keep two of its city pools closed due to a lack of qualified workers. This year, however, things appear to have changed.
In addition to working on their tans, city lifeguards will be working for a wage that's two dollars higher than what was being offered in 2021.
The starting pay for a Sioux Falls city lifeguard during the summer of 2022 will be $16.00 per hour.
Jackie Nelson, the administrative manager for the Sioux Falls Parks & Rec Department told Dakota News Now, even with all the full-time lifeguard positions filled already, the city is still on the prowl for people willing to take part-time posts at city pools.
Nelson said, "We know a lot of folks don't want to work full-time. So, we would love to have on the upwards side of 200 lifeguards so that all our pools can be staffed safely and that people get the time off that they need, and that we can really offer that flexible schedule our team members want."
The city still needs to find about 50 more part-time employees to be fully-staffed for the summer months.
Good paying jobs are still available for maintenance workers in Sioux Falls too.
Sioux Falls city parks manager, Kelby Mieras told Dakota News Now, maintenance workers have the chance to earn $17.00 per hour. You must be at least 18 years old to apply. These jobs are far more labor-intensive than being a lifeguard. But according to Mieras, the maintenance worker positions do have benefits.
If you or someone you know has an interest in a job where you can be kickin' it by a pool this summer, you can learn more about the positions still available here.
Source: Dakota News Now
TRENDING FROM RESULTS-TOWNSQUARE MEDIA SIOUX FALLS
The Ultimate Sioux Falls Visitor's Guide: A to Z
Sioux Falls
has lots to explore; fun stuff for the whole family, food of every kind, educational opportunities, and more! If you have out-of-town guests visiting, show them around our city. Eat at places they've never eaten. Take them to places they'd never go. Take some great photos to post on social media (
and don't forget the hashtag #HiFromSiouxFalls).
We've even listed some cool hotels where they can stay if you don't have the room.
It's a pretty awesome city and that's why we think you should come and visit. If you're coming on business or pleasure, we've put together a list of places to go and things to see. We know you want to explore the attractions the city is known for like Falls Park, the Arc of Dreams, and the Sculpture Walk, but there's a lot more to see and do than just the touristy (that's really a word) stuff. The best places to go are where the locals go and we have a not your average, ordinary visitor's guide.
Here's a list of over 100 things to do and places to go in Sioux Falls.
Click
HERE
for a list of all the places we mention and links to each one. Print it out or save it to your phone and use it as a reference when you're visiting. See you soon!
10 Weird Habits Every South Dakotan Will Defend To The Death
10 Weird Habits Every South Dakotan Will Defend To The Death
More From Hot 104.7 - KKLS-FM