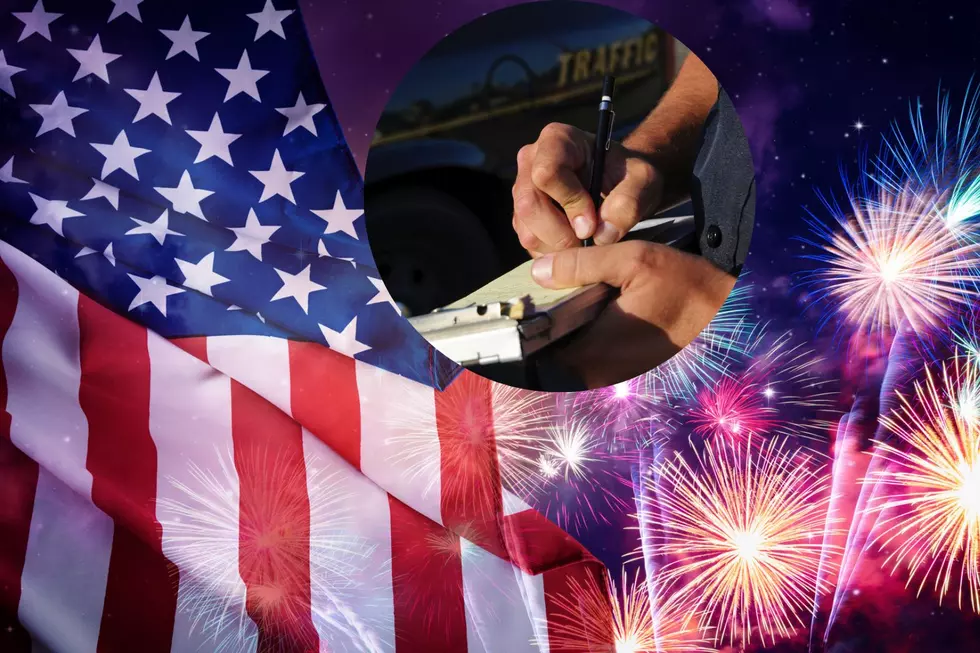 What's the Fine for Shooting Fireworks in Sioux Falls City Limits?
Getty Images
We are now less than a week away from the one night each year that I absolutely love and my two dogs absolutely detest.
That would be the 4th of July. And with Independence Day coming up fast, the South Dakota Fire Marshall is reminding South Dakotans to use common sense and practice fireworks safety.
Fireworks are now officially for sale to South Dakota residents. Those of us who live in the state can now purchase them through Tuesday (July 5.) And you can legally discharge them through (July 11).
So, I would imagine you'll soon begin hearing things that go boom each night in most neighborhoods throughout the Sioux Empire if you haven't already?
Sioux Falls and many surrounding communities have pretty stringent laws when it comes to the types of fireworks you're allowed to discharge within city limits. According to the fireworks ordinance for Sioux Falls, fireworks that fly in the air or explode with an audible report are illegal within city limits. However, things like sparklers, snakes, cones, (in other words, the boring stuff) that do not have a report are completely fine to discharge inside of town.
What's the fine for shooting illegal fireworks inside Sioux Falls city limits?
Try $95.00 on for size. Yeah, it's spendy, but probably not even close to the amount of coin you laid down for that Giant Panda assortment set you purchased, right?
And when it comes to enforcing the fireworks ordinance within city limits, let's just say the PD have their work cut out for them. Last year my neighborhood on Sioux Falls west side sounded like the streets of Kyiv in Ukraine. It was out of control! I'm guessing this year probably won't be much different, so the chances of getting busted are pretty slim should you attempt to risk it. Just don't blame me if Gladys your nosy neighbor turns you in.
When it comes to discharging fireworks...
The South Dakota Fire Marshall is urging residents to practice fireworks safety. Fire Marshal Paul Merriman told Dakota News Now, "We understand that many people enjoy discharging fireworks, but at the same time, we urge people to be careful. If not used properly, fireworks can be dangerous to people and property."
Merriman suggests you familiarize yourself with the rules or ordinances regarding fireworks for your local city or county. And then remember, even with our recent rains, thanks to the extreme heat we've received lately, things are beginning to get quite dry in many areas throughout the state. The potential for starting a fire while discharging fireworks remains great. So please keep that in mind as you and your family celebrate this Independence Day.
Here are some other common sense fireworks safety tips courtesy of The National Safety Council.
Source: Dakota News Now/ National Safety Council
30 Ways You Might Have Already Broken the Law Today
Most of us try the best we can to be law-abiding citizens, but did you know that you may have been breaking the law without even realizing it?
BestLifeOnline
has a list of 30 of the most common transgressions. How many have you been guilty of over the years?
Out of 30, I am guilty of 19. And no I won't tell you which ones.
The 6 Types of South Dakota Drivers You Deal With Every Winter
Every year it snows in
Sioux Falls
. We may live in denial during the spring and summer, but it happens.
When the snow falls on the Falls, life in the city does not stop. We all still have to go to work, school, and the liquor store...um I mean go get snacks.
When you tackle the snowy routes around town you tend to run across six types of drivers in the snow.
'
More From Hot 104.7 - KKLS-FM