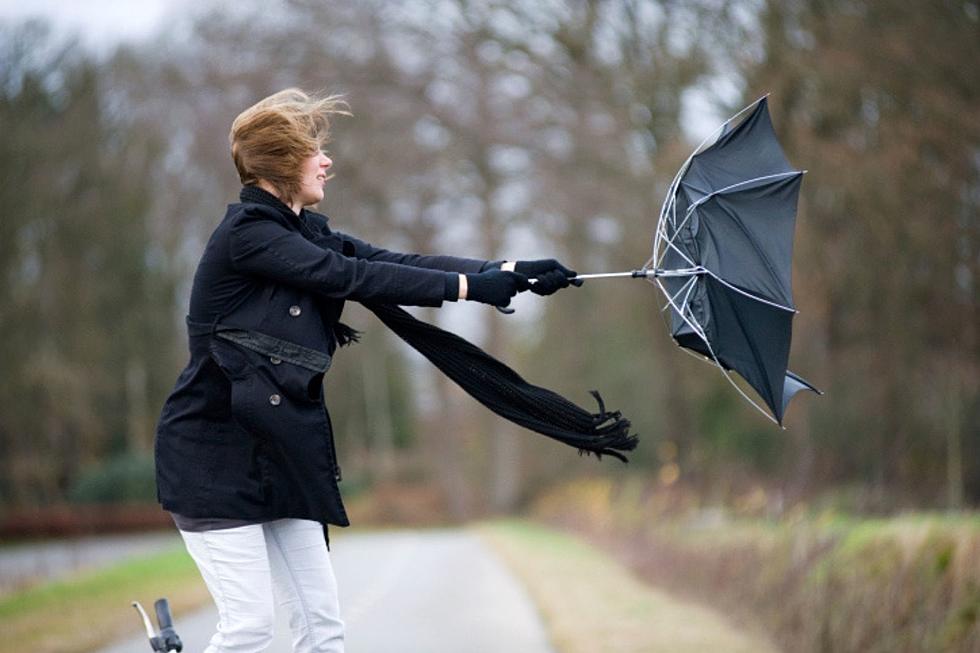 What Is the Windiest Month of the Year in Sioux Falls?
Getty Images/Thinkstock
The wind in Sioux Falls really blows... literally!
I mean seriously, why is it we seem to get a visit from Gail Force almost every damn day, and most days she is REALLY pissed off?
Is it just me or do we seem to average about 12 days a year here in South Dakota and Sioux Falls in particular where we have a calm wind?
It's crazy how windy it gets somedays in this state. Take today for example, as I write this article on Thursday, (April 7) the wind is blowing in Sioux Falls at 28mph, with gusts of 45mph. Dakota News Now says we can expect even higher wind gusts as the day progresses. By South Dakota standards, we call the wind on a day like today, a bit of a breeze.
According to data from Worldpopulationreview.com, South Dakota is supposedly the 6th windiest state in the nation. With an average wind speed of around 20.3mph. Have they ever visited South Dakota in April? I'm guessing not!
Speaking of the month of April, Weatherspark.com says April just happens to be the windiest month of the year in Sioux Falls. The average hourly wind speed in South Dakota's largest city during the month of April is 13.1 miles an hour.
What we wouldn't give for a 13mph breeze on a day like today, right?
Obviously, wind speeds vary significantly over the course of the year.
For instance, the gang at Weatherspark.com says the windiest parts of the year here in Sioux Falls last for about 8.2 months and usually fall between September 25 and June 2nd. During that time, you can expect to experience average wind speeds of more than 11.2mph.
The wind is at its calmest in Sioux Falls between June 2nd and September 25th. In that 3.8 month period, the average hourly wind speed is 9.5mph in Sioux Falls.
When can you count on the South Dakota wind NOT to screw up your good hair day in Sioux Falls?
Try the month of July. While it might be hotter than the surface of the sun outside most days, and the humidity might wreak havoc on your hair, you won't be able to blame the wind. According to Weatherspark.com the month of July is the least windy month of the year in Sioux Falls.  
Now that you're up to speed on the wind here in Sioux Falls, I need to hop in my car and go search for my three garbage cans. With the current wind speed and its direction, I figure they should be approaching Beresford in about 30 minutes. Wish me luck!
Source: Worldpopulationreview/Weatherspark.com
TRENDING FROM RESULTS-TOWNSQUARE MEDIA SIOUX FALLS:
Here's my list of Not-So-Typical, but Awesome Things to See in Sioux Falls.
The Coldest Temperatures in Sioux Falls History
When a polar vortex rolls through
Sioux Falls
, it can get even the heartiest dreaming of indoor fires, baking, and hot chocolate.
Mr. Bendo is tough enough but for the love of Pete, someone put a scarf on the Statue of David!
More From Hot 104.7 - KKLS-FM