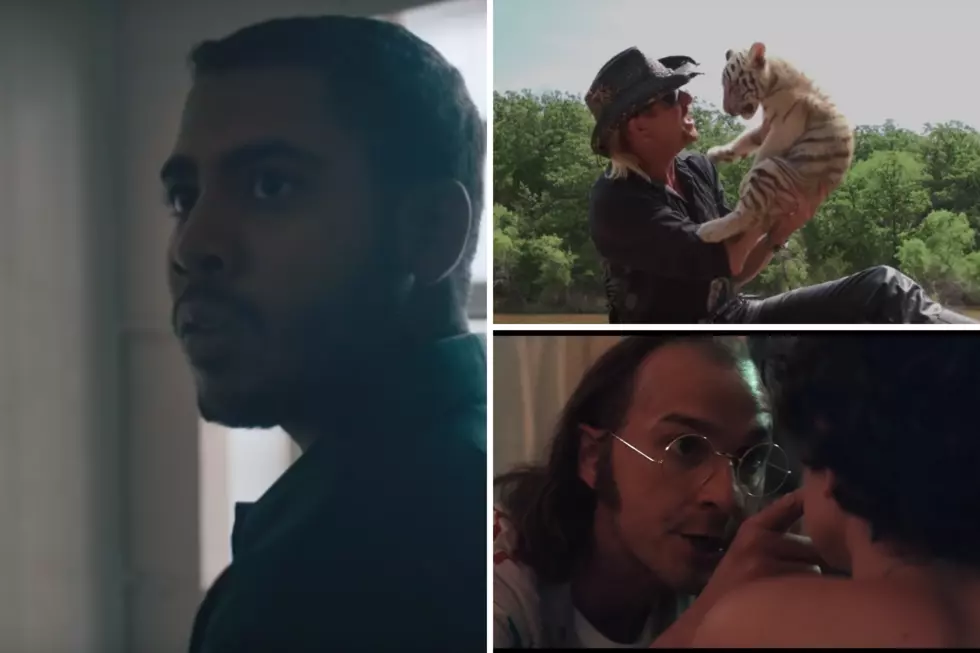 What I Binge Watched This Weekend
Netflix/YouTube Amazon Studios/YouTube
Since I've found myself with more time on my hands, I did what most of us have been doing this last couple weeks, watching a lot of TV.
Friday night, I decided to finish When They See Us on Netflix. I had started the first episode a few months back, but it's a pretty heavy show and I just wasn't in the right mood to watch it then. For those that don't know, it's about the Central Park Five or as they like to be known, The Exonerated Five. It's based on a true story and this 4 part limited series was made with cooperation from the guys themselves and their families. It's about the 1989 case of Kevin Richardson, Antron McCray, Yusef Salaam, Korey Wise, and Raymond Santana. These boys were all in their teens in 1989 and were accused of the assault and rape of Patricia Miley. The show deals with so many issues of the time and things we are still dealing with now including police coercion and unethical practices, racial bias, a broken legal system, prison reform, socio-economic bias, and so much more. Full warning, the last episode is absolutely heartbreaking. There is also an Oprah special with the cast and their real-life counterparts. The Oprah special auto-played after the last episode so of course I stayed up another hour to watch it.
Next, I needed something completely different, and I kept hearing a bunch about this docu-series on Netflix called Tiger King: Murder, Mayhem, and Madness. It has to be real life because nobody could make this stuff up! The main focus is supposed to be a private zoo owner in Oklahoma that goes by Joe Exotic. But throughout the series, we are introduced to a ton of other crazy characters. First off, and this is just my opinion, I think any person that thinks they can have a tiger, lion, bear, monkey, etc as a pet is nuts. So that being said, in this documentary, there are drugs, guns, exotic animals, alleged murders, cults, swingers, and a lot of bad teeth and haircuts. I was going to try to explain more about the storyline, but there are so many twists and turns that it's too hard to summarize. It's just crazy!
Lastly, over on Amazon Prime, I watched Honey Boy, this is the movie that Shia LaBeouf wrote while in court-ordered rehab about his dysfunction relationship with his father. Shia Labeouf actually plays the father character while Noah Jupe plays young 'Otis' and Lucas Hedges plays adult 'Otis'. Shia's father was a performer of sorts. He was a clown and tried to make it big. He seemed a bit jealous of his son. There was a weird dynamic when his kid is paying the bills. His father let him smoke cigarettes at 12 and in one scene they even smoke weed. My understanding is that most of the movie is based in fact. No wonder Shia had a rough patch there for a while. Full disclosure, I just really like Shia. I grew up with him on my TV and I've always rooted for him to get himself together. He seems to be doing better these days.
Then, I decided I needed to get off the couch so I went for a walk.
Oh, and remember, wash your hands.
Enter your number to get our free mobile app
More From Hot 104.7 - KKLS-FM