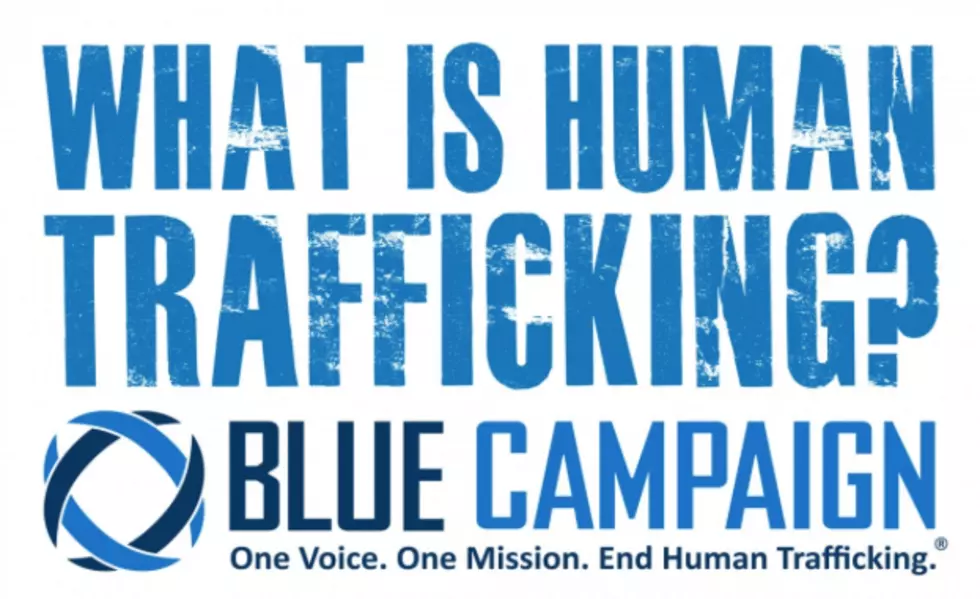 Wear Blue for Human Trafficking Awareness Day
www.dhs.gov / Department of Homeland Security
Human trafficking is an issue that's becoming more prevalent in the world, and unfortunately it's happening more frequently in South Dakota, as well.
In an effort to raise public awareness on the issue, the U.S. Dept. of Homeland Security began the Blue Campaign. This campaign asks members of the community to wear blue on Wednesday, January 11 in order to promote Human Trafficking Awareness Day.
As it reads on their website, DHS is the organization responsible for investigating human trafficking, arresting traffickers and protecting victims. Working in collaboration with law enforcement and private organizations, the Blue Campaign aims to protect the basic rights of freedom in our country and to bring those who exploit human lives to justice.
In addition to the Blue Campaign, an organization in Sioux Falls is doing their part to help to spread the word. This morning I spoke with Becky Rasmussen, executive director of Call to Freedom.
Call to Freedom is a non-profit organization that provides supportive services for victims of human trafficking and sexual exploitation, by creating a strong network of frontline providers who offer safe housing, mental health counseling, medical assistance, chemical dependency, transportation and other supportive services. They serve victims in Sioux Falls and the surrounding areas.
Rasmussen says that many people don't realize how big of an issue trafficking is becoming in our own state. Because of this, she strives to make a difference in the community. And she has.
Call to Freedom is hosting a praise and worship tomorrow, Jan. 11 in support of victims of human trafficking.
Law enforcement and political systems
Victims and outreach
Purchasers of sex who are creating the demand
Traffickers selling and entrapping boys and girls
Anyone who is interested is welcome to attend. The event is 6:45-8pm and is held at The Church of the Gate, at 6820 W 26th St., Sioux Falls.
Don't forget to wear blue on Wednesday to support this very important cause.
More From Hot 104.7 - KKLS-FM