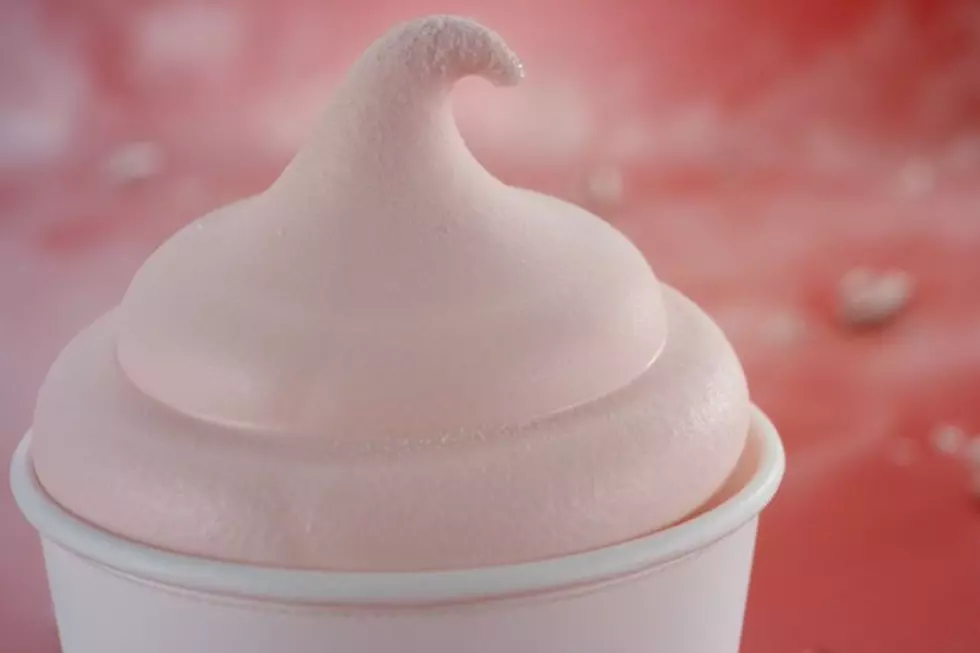 Try New Tasty Winter Treat At Sioux Falls Fast Food Joint
@worldnews_guru (via Twitter)
Let's be honest! Ice cream is great no matter if it's 100 degrees outside or a bone-chilling 20 degrees below zero. It's a sweet treat most individuals can't resist. One fast food chain just announced a new chilly treat that will definitely have your taste buds begging for more.
Wendy's is known for its delicious frosty dessert. Now the fast food chain is offering another type of frosty with a twist...a peppermint twist. This frosty is the perfect way to celebrate the holidays a little bit early.
Multiple media outlets like People Magazine are reporting that Wendy's created the new Peppermint Frosty. This latest festive flavor will be added to the classic menu at Wendy's beginning Tuesday, November 15th. Believe it or not, the Peppermint Frosty is the first-ever holiday frosty at the fast-food restaurant. This new frosty is an ice cream treat for anyone who truly loves candy canes.
According to People Magazine, the Peppermint Frosty is "the tasty winter treat is filled with bold, peppermint flavors in every bite." It will definitely get you into the holiday spirit! If you're not totally crazy about this tasty holiday dessert, the classic frosty flavors are still available for purchase at Wendy's. The Peppermint Frosty will only be available on Wendy's menu for a limited time.
So just where are the Wendy's locations in Sioux Falls? The last time I did a handy-dandy Google search, there are two Wendy's locations in Sioux Falls. One establishment is located on South Lyons Avenue. The second Wendy's spot in Sioux Falls is on the east side on Highline Place near Walmart.
Will you try the new Peppermint Frosty at Wendy's?
Sioux Falls' Most Underrated Restaurants
Top 14 Restaurants That Should Come Back to Sioux Falls
Some friends and I were getting together for dinner and we were trying to decide where to go. That's when we started reminiscing about our favorite Sioux Falls restaurants that have come and gone. Here's a list of 14 restaurants I want to come back to Sioux Falls. What restaurants were your favorites that are no longer in Sioux Falls?
More From Hot 104.7 - KKLS-FM