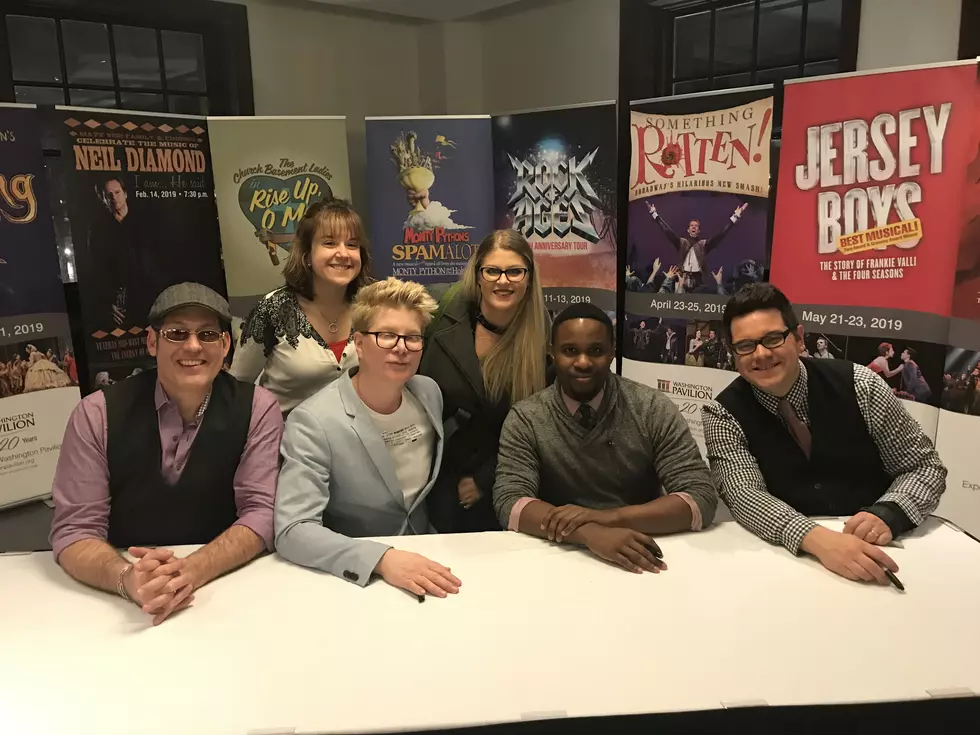 Tonic Sol Fa Is Our Holiday Tradition
Natasha/Hot 104.7
I moved to Sioux Falls in the Fall of 2009 and one of the only people I knew when I moved was my friend Jessica.
We went to college together and I even stayed with her and her husband until I found an apartment.
We don't see each other as much as we used to. We have very different schedules. Plus, she has three kids and a husband now. But one thing we always make time for is Tonic Sol Fa's Holiday Show.
We've gone almost every year since I've lived in South Dakota.
Jessica's favorite part is hearing Jared sing "The Grinch". And I love Plastic Santa!! It's weird how much I enjoy that dumb skit.
Honestly though, it's always a great show full of your favorite Holiday songs mixed in with a few new holiday songs and even some not so holiday songs.
This year one of the highlights was Tonic Sol Fa's version of "Tennessee Whiskey"! So good!
Also, the guys are always very nice and approachable after the show. They will sign anything you want and pose for pictures for nerds like me.
Thanks for another great year Tonic Sol Fa!
More From Hot 104.7 - KKLS-FM