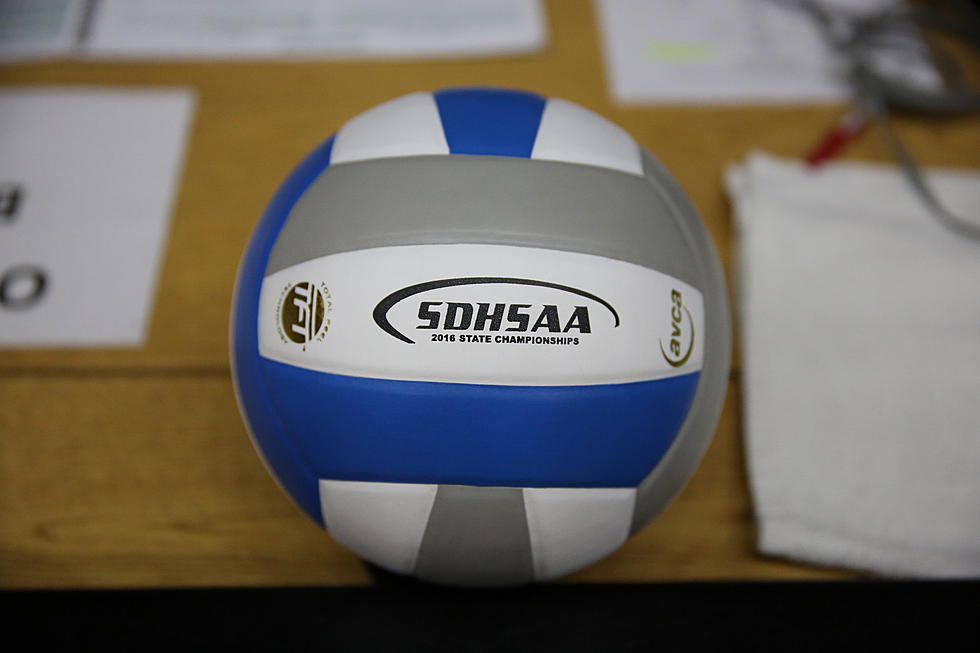 South Dakota Media Volleyball Poll October 9, 2018
South Dakota Public Broadcasting
The final stretch of the high school volleyball season is here and with about three weeks remaining in the regular season, teams are holding tight to their ranked positions.
This week's South Dakota Media Volleyball Poll features just one change across the entire state. Huron has jumped into the top-five in Class AA following a win over Pierre last week, and Mitchell losing to Brookings and O'Gorman. The rest of Class AA remains unchanged from last week with O'Gorman still holding on to the top spot.
Class A and B remain the same from last week's rankings. Sioux Falls Christian and Northwestern continue to be unanimous favorites in their respected classes. Every team under them kept steady after another week of play.
The regular season for high school volleyball concludes on October 23 for Class A and B, and November 3 for Class AA. The Round of 16 will be played on November 6 and November 8, with the state championship weekend set for November 15-17 in Sioux Falls.
Here is the South Dakota Media volleyball poll for the week of Oct. 8, 2018. Teams are listed with first-place votes in parenthesis, record, points, and previous ranking.
O'Gorman (14) 14-2 85 1
R.C. Stevens (2) 20-1 72 2
S.F. Washington (2) 20-2 59 3
Watertown 12-4 34 4
Huron 11-4 19 RV
Also Receiving Votes: Aberdeen Central (7-6) 1
S.F. Christian (18) 18-7 90 1
Miller 21-2 71 2
Winner 18-1 53 3
McCook Central-Montrose 18-3 36 4
Elk Point-Jefferson 20-3 15 5
Also Receiving Votes: Dell Rapids (14-6) 2; St. Thomas More (22-5) 2; Wagner (18-3) 1
Northwestern (18) 25-2 90 1
Warner 25-2 72 2
Chester Area 17-5 49 3
Ethan 20-4 32 4
Faith 21-1 14 5
Also Receiving Votes: Arlington (18-5) 7; Kadoka Area (20-3) 2; Burke (20-5) 2; Philip (14-3) 1
More From Hot 104.7 - KKLS-FM