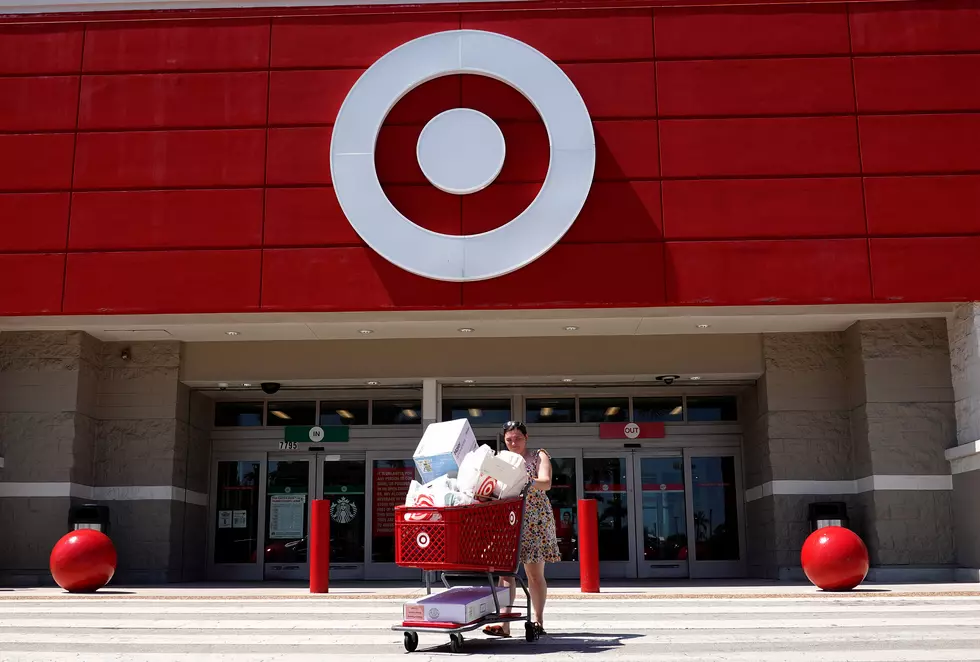 Some Target Stores Have Now Installed Anti-Theft Locks On Its Carts [VIDEO]
Getty Images
I do not know of anybody on the planet who can go into Target and not grab a cart. It is inevitable that once inside you will realize that you have found way more stuff than you realized you had to have and off to the cart corral you go.
Well apparently at some Target stores in the United States, the carts are being used to haul out stolen merchandise, so the retail giant has decided to do something about it. Target chief operating officer John Mulligan said as reported by Let's Eat LA:
It's obviously not something we like to do," he said. "It's far less convenient for guests as they shop our stores, but we think we can manage that from a service perspective.
According to ABC7.com Target reported that they had lost $400 Million in gross profit this year due to retail theft in comparison to this same time last year. Not like I am any kind of security expert but I would guess once the thieves are outside the store with the stolen merchandise it is next to impossible to catch them. But understandably Target just like other retailers need to try whatever measures they can that are safe for employees and customers alike to try and curb thefts.
So what have they done to the carts? According to TikTok user, Taylor Ann some Target stores have placed some kind of anti-theft device on their carts which makes them immobile outside some of the store's parameters.
She figured this out herself and decided to record other shoppers having the same problem that she did and so far her TikTok video has gone viral having been viewed more than 4.6 million times. I am guessing that this particular store is in California.
I called and talked to management at Target in Duluth and she said they do not have the locking device on their carts. Pro Tip; Pull the cart from the front or do what I do. Download the Target App and order all your stuff online, then go to the store, and have them bring it out to your car. It is super convenient and it saves you lots of money since you don't make that last-minute impulse buy.
Ten Businesses We'd Like To See In The Twin Ports
20 Businesses In The Northland That Have Great Customer Service
More From Hot 104.7 - KKLS-FM