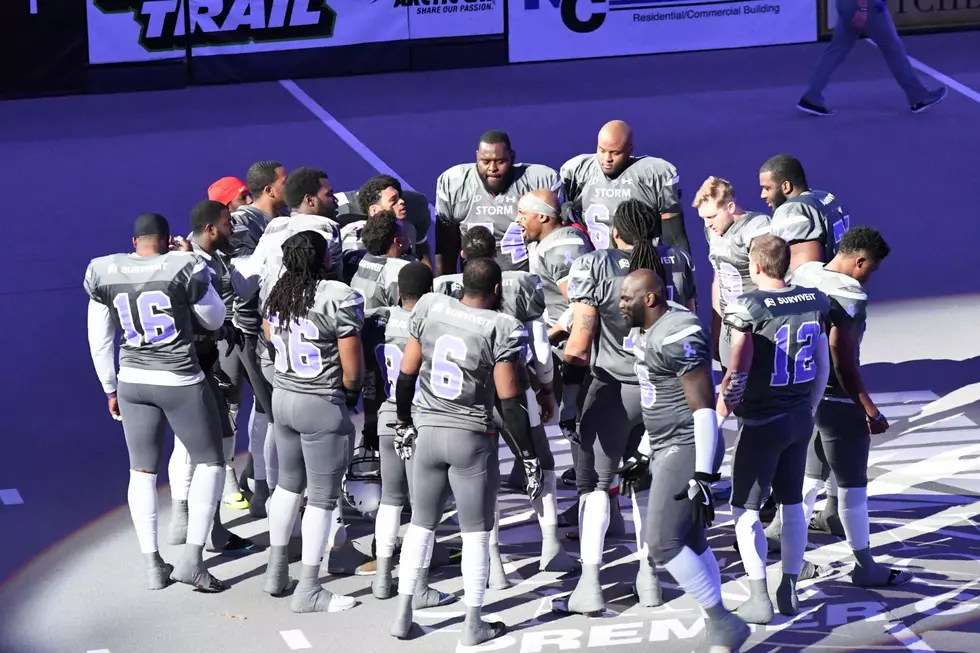 Sioux Falls Storm Schedule Revised Following League Legal Battle
Courtesy Nate Wek, South Dakota Public Broadcasting
The Indoor Football League was forced to revise its season schedule for each team following two of its teams being forced to sit out for a year.
This offseason has been full of turmoil for the IFL. Some teams elected to stay including defending champion Arizona, while others opted to leave for the Champions Indoor Football league. Those teams that initially made the jump were the Bloomington Edge, West Michigan Ironmen, and the Sioux Falls Storm.
Because of the ruling, Bloomington and West Michigan are unable to compete during the 2018 IFL season. They would be eligible to return for 2019.
The IFL has decided to move forward with a six team league for 2018 and put out a revised schedule on Tuesday (February 6) afternoon.
Sioux Falls won't see too much of a change with the schedule. Better yet, the home schedule for the Storm is almost as balanced as it can get for a six team league playing a 14-game schedule.
Week 1: @ Arizona (February 25)
Week 2: Bye Week
Week 3: vs. Cedar Rapids (March 12)
Week 4: @ Iowa (March 18)
Week 5: @ Green Bay (March 24)
Week 6: Bye Week
Week 7: @ Nebraska (April 7)
Week 8: vs. Arizona (April 14)
Week 9: vs. Cedar Rapids (April 21)
Week 10: @ Nebraska (April 27)
Week 11: vs. Iowa (May 5)
Week 12: vs. Nebraska (May 11)
Week 13: @ Cedar Rapids (May 18)
Week 14: Bye Week
Week 15: @ Green Bay (June 1)
Week 16: vs. Iowa (June 8)
Week 17: vs. Green Bay (June 16)
Season tickets for the 2018 Sioux Falls Storm season are still available.
More From Hot 104.7 - KKLS-FM