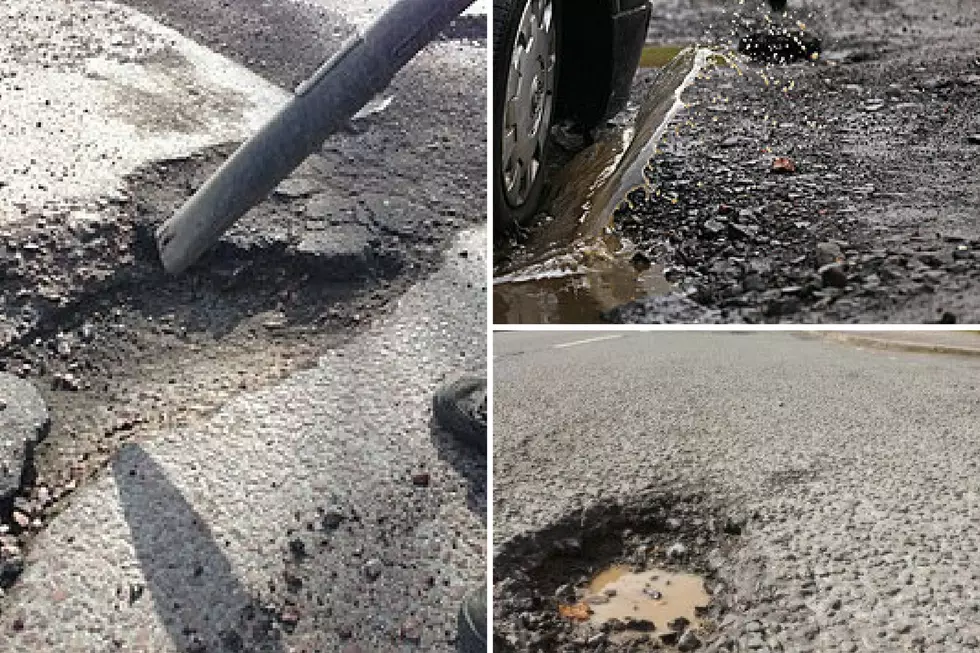 Sioux Falls Needs Your Help Locating Potholes
Jerry Dahmen/Getty Images/iStock
The city of Sioux Falls has a mission for you, should you decide to accept it. They want to put the citizens of the Sioux Empire on Pot Hole Patrol.
Welcome to pothole season, the Public Works Division knows there are a few sizable potholes lurking in the streets of Sioux Falls at the moment, and they want to begin patching them up during this stretch of warmer weather.
To ensure they find them, and are able to repair all those nasty craters out there, the Public Works Department asks that you help become their eyes and ears this pothole season.
As you make your way throughout town during your commute to and from work each day, the city asks that you please don't just dodge the potholes you see, pick up the phone, or hop online and report them.
Mark Cotter, Director of Public Works for the city of Sioux Falls says, "Drivers really are our eyes and ears, and we want you to reach out to us and let us know if there is a pothole in need of patching."
To make things as easy as possible, the city has set up two different ways you can report potholes. Residents can call the Pothole Hotline at 367-8002 or simply go online to report one as well. 
The Public Works Street Division is staffed 24 hours a day, 7 days a week and is ready to help.
Your car thanks you!
---
See Also:
More From Hot 104.7 - KKLS-FM