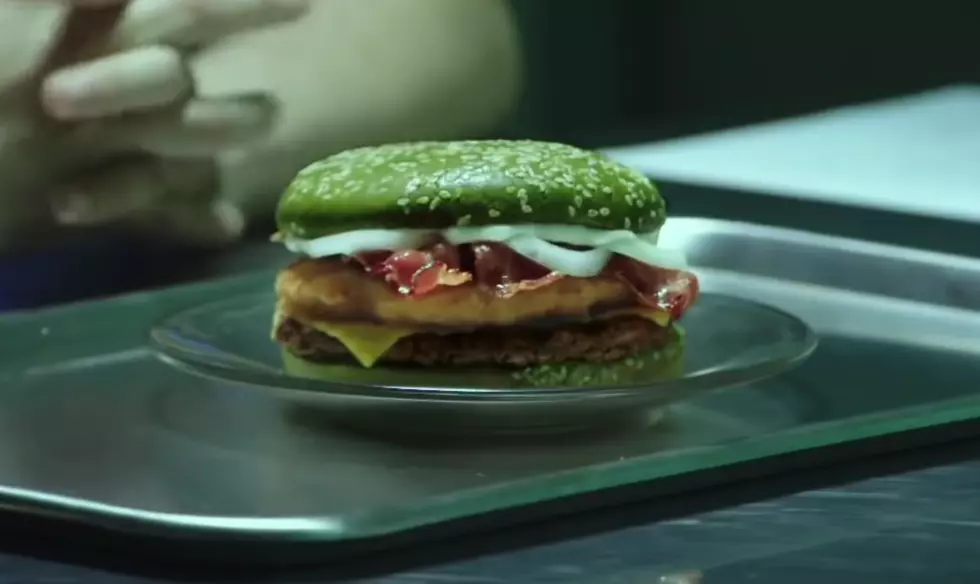 Sioux Falls Burger King Serves Up 'Nightmare King' Sandwich
Burger King - youtube
If you need a little green cuisine to help get you in the Halloween spirit, Burger King has just the thing for you. It's called the Nightmare King.
Can a burger actually give you nightmares? Burger King says yes it can. And they are backing it up with research. The results of their clinical study prove that the Nightmare King increases your chances of having nightmares 3.5 times.
According to Lee, at the Burger King on West 41st Street here in Sioux Falls, the Nightmare King is made with a green Whopper Bun, mayo, onion, bacon, 2 slices of American cheese, one Whopper patty, and a crispy chicken patty.
If you are in the mood for some nightmares on your street Lee says the Nightmare King will be available at Burger Kings in Sioux Falls for a limited time starting Thursday, October 25. He didn't know what the price tag was going to be on this little sandwich of horror.
More From Hot 104.7 - KKLS-FM