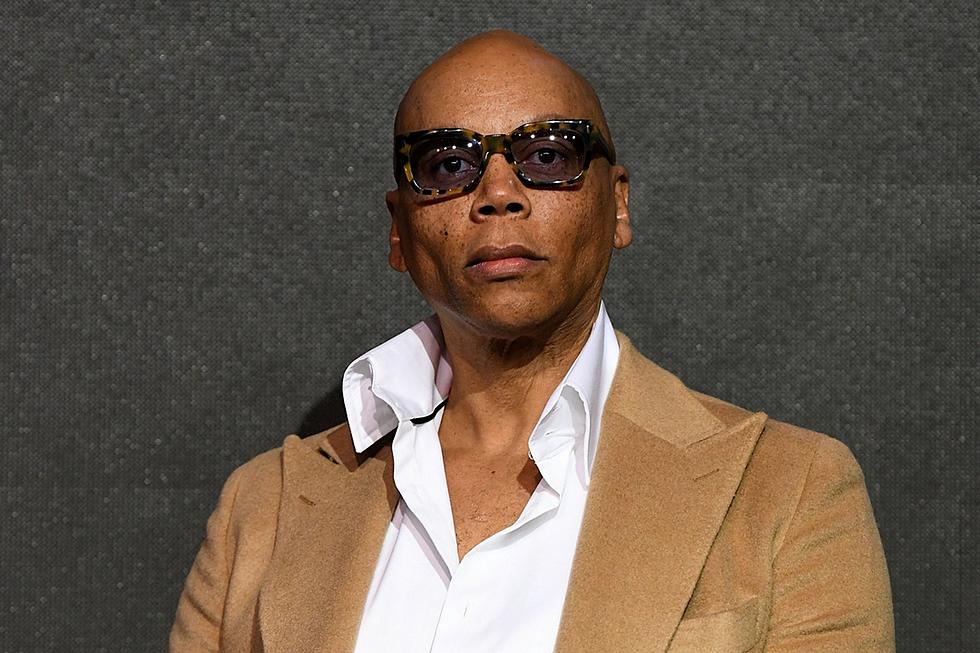 RuPaul Apologizes for Transgender Comments: 'The Trans Community Are Heroes'
Slaven Vlasic/Getty Images
After facing a torrent of backlash, RuPaul has apologized for controversial comments he made regarding members of the trans community.
"Each morning I pray to set aside everything I THINK I know, so I may have an open mind and a new experience," the 57-year-old host tweeted on Monday night (March 5). "I understand and regret the hurt I have caused. The trans community are heroes of our shared LGBTQ movement. You are my teachers."
RuPaul's comments come in response to an interview he did with The Guardian earlier this week, during which he said he "probably" wouldn't let trans women who have begun physically transitioning compete on his long-running VH1 reality show, RuPaul's Drag Race. Though the series has featured several transgender contestants in the past — including Carmen Carrera, Sonique, Jiggly Caliente, and Gia Gunn — they all competed before transitioning and came out after their respective seasons had aired. Season 9's Peppermint and season 5's Monica Beverly Hillz were the only openly transgender women to appear on Drag Race; Both came out during their time on the show.
"It's an interesting area. Peppermint didn't get breast implants until after she left our show; she was identifying as a woman, but she hadn't really transitioned."RuPaul told The Guardian. "You can identify as a woman and say you're transitioning, but it changes once you start changing your body. It takes on a different thing; it changes the whole concept of what we're doing. We've had some girls who've had some injections in the face and maybe a little bit in the butt here and there, but they haven't transitioned."
Earlier in the interview, RuPaul said he thinks, ""Drag loses its sense of danger and its sense of irony once it's not men doing it, because at its core it's a social statement and a big f-you to male-dominated culture."
Though his statements were met with near-immediate criticism, RuPaul initially doubled down, tweeting, "You can take performance enhancing drugs and still be an athlete, just not in the Olympics."
After some reflection, however, it seems he's shifted his views. "In the 10 years we've been casting Drag Race, the only thing we've ever screened for is charisma uniqueness nerve and talent. And that will never change," he added in a second tweet on Monday.
RuPaul's Drag Race returns for its tenth season on March 22; Christina Aguilera is set to guest-judge. The third season of RuPaul's Drag Race All Stars currently airs Thursdays at 8 p.m. ET on VH1.
8 Pop Queens We Want To Judge RuPaul's Drag Race
More From Hot 104.7 - KKLS-FM