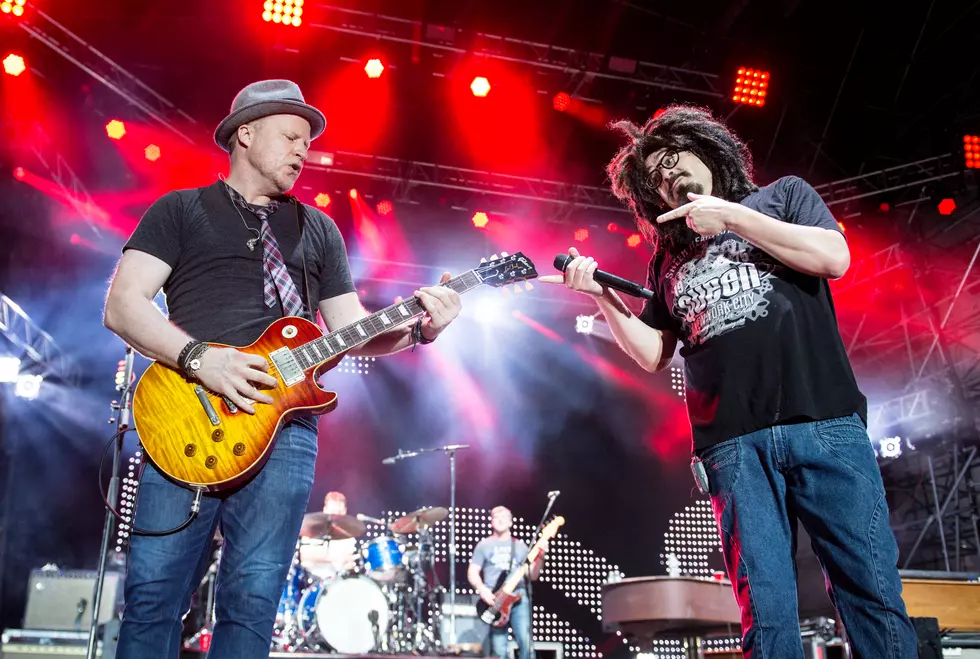 Road Trip to Sioux City For Counting Crows in September
Photo by Noam Galai/Getty Images
Sioux City's Hard Rock Hotel and Casino is ready to welcome best-selling artists Counting Crowes to Battery Park on September 15. The band - which has sold more than 20 million albums worldwide - has embarked on the '25 Years and Counting' tour.
LIVE, ("Lightning Crashes," "I Alone," "All Over You," and "Lakini's Juice") will open the show on September 15. LIVE has sold over 22 million albums worldwide!
Counting Crows consists of current members Adam Duritz (vocals), Jim Bogios (drums), David Bryson (guitar), Charlie Gillingham (keyboards), David Immergluck (guitar), Millard Powers (bass) and Dan Vickrey (guitar).
Doors open at 5:30
Showtime at 6:30
Battery Park is an outdoor venue so bring a jacket to enjoy the show.
More From Hot 104.7 - KKLS-FM