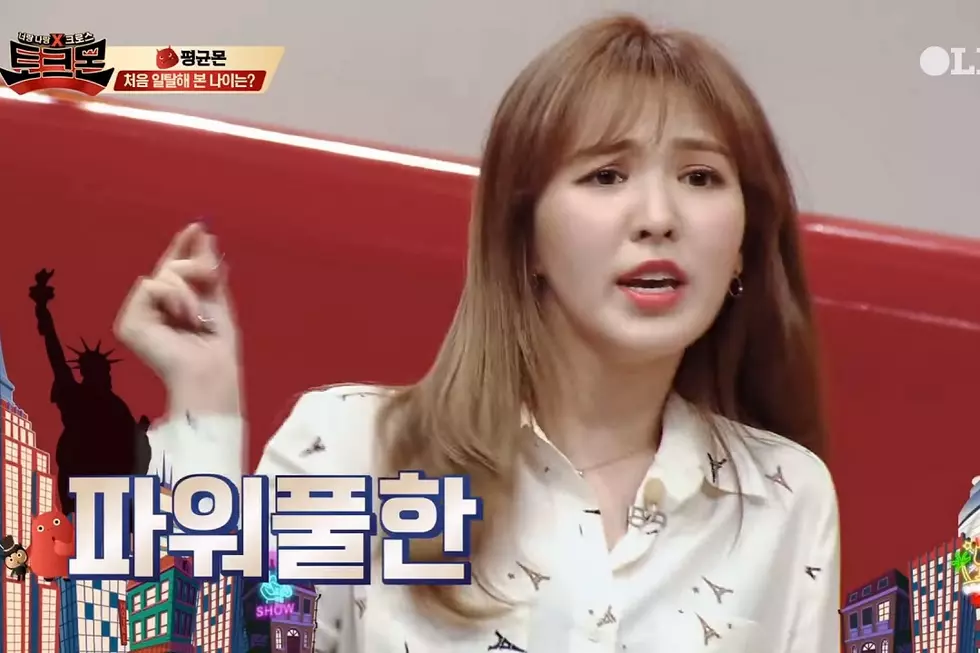 Red Velvet K-Pop Star Draws Heat Over Insensitive Televised Impersonation of Black Women
Olive TV via YouTube
One of the members of popular K-pop girl group Red Velvet has come under fire for racial insensitivity.
During the March 5 airing of Olive TV's South Korean variety show Talk Mon, Red Velvet singer Wendy, who grew up in the United States, unleashed a cartoonish, stereotypical impression of how black women are perceived to speak.
When asked about the different dialects in the U.S., Wendy explained that there are different ways in which white women and black women express themselves vocally, before first launching into a high-pitched, vapid impression of a white Valley Girl.
Then, she went on to deliver an exaggerated impression of an American black girl, complete with pursed lips, finger wagging and "sassy" neck roll, aggressively quipping, "What did you say, girl!? Mmh-hmm, you ain't doin' that!"
Watch below (around the 1:30 mark):
After the clip was aired, angry and disappointed fans expressed their frustrations on social media, with many pointing out that the K-pop star is from the U.S. and therefore should not be excused for being ignorant to the implications of her actions:
Wendy's questionable impersonation isn't the first time a K-pop star or act has came under international scrutiny for being racially insensitive.
The band later apologized on Facebook, writing, "We understand now why our actions were wrong and we never meant to do harm with our video. We were extremely ignorant of blackface and did not understand the implications of our actions ... We hope that you will help to educate us on these and other issues so that we can become better people and better artists."
Five years earlier, Big Bang singer and rapper G-Dragon also came under fire for wearing blackface in a photo shared on social media. Teen Vogue reported that the image, which has since been removed, was possibly in reference to the late Trayvon Martin, the young black teen who was murdered in 2012.
7 Times K-Pop's Cultural Appropriation Went Way Too Far::
More From Hot 104.7 - KKLS-FM