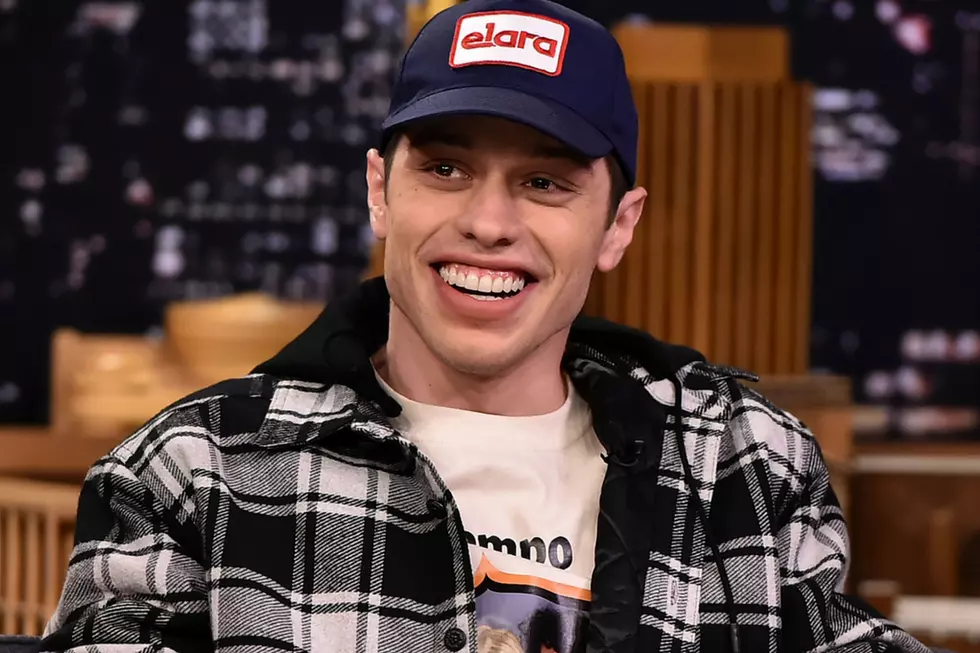 Pete Davidson Tried to Get Engaged to Ariana Grande the Day After They Met
Theo Wargo, Getty Images
If you thought Pete Davidson and Ariana Grande's engagement was lightning-quick, the Saturday Night Live star has some news for you: It almost happened sooner.
"The day I met her, I was like, 'Hey, I'll marry you tomorrow,' " Davidson told GQ in a recent interview. "She was calling my bluff. I sent her a picture [of engagement rings]. I was like, 'Do you like any of these?' She was like, 'Those are my favorite ones,' and I was like, 'Sick.'"
The couple actually got engaged in mid-June, after roughly a few weeks of dating, and have since moved in to a reported $16 million Manhattan apartment that Grande purchased for them.
"She's really sweet. She's like, 'This is our house,' and I'm like, 'You're very nice for saying that. Thank you for letting me stay here,'" Davidson explained. "She's like, 'We're getting married!' And I'm like, 'I know, thank you for letting me stay here.'"
Fans previously speculated the pair would get married on August 4, 2018 — a date that matches the FDNY badge number of Davidson's late father, who died during 9/11— but the day has come and passed, and as far as the public knows, they've yet to tie the knot.
Speaking with GQ, Davidson said the wedding is "definitely going to happen, for sure," but that they haven't yet made any concrete plans.
Ariana Grande, Pete Davidson + 17 Other Celebrity Couples Who Got Engaged So, So Quickly
More From Hot 104.7 - KKLS-FM