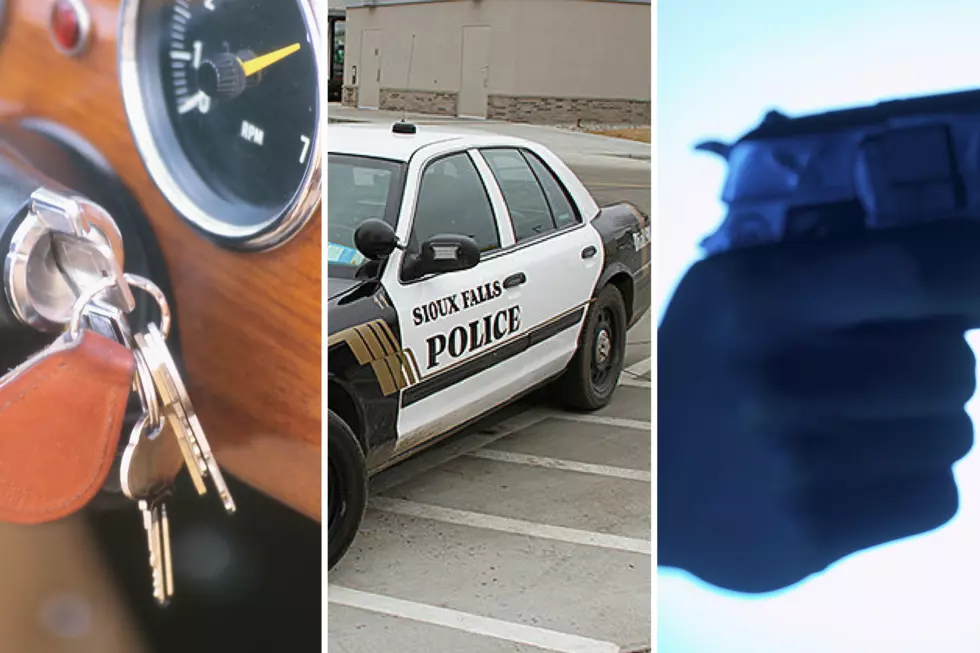 Not Just Gun Also Keys Left in Unlocked Sioux Falls Car
Clipart/Results Radio
We've seen variations of the crime involving a firearm being stolen from an unlocked car. This particular instance included some vehicle damage because something additional was left inside.
Sioux Falls Police Public Information Officer Sam Clemens says it happened at 4:30 AM Monday on Prairie Avenue.
"This car was left unlocked and they left the keys in the vehicle. It may have been their spare set of keys. Somebody stole the car from outside of the home. They drove it around the corner and then crashed. They hit a curb and it blew out the front tire."
The joyride was short as the car was discovered near 17th Street and Prairie Avenue with only minor damage to the vehicle. Unfortunately, the handgun stashed in the center console was gone which was the only noteworthy item taken.
A witness reported to police that they heard the sound of the punctured tire and could only provide a minimal description of the suspect as someone with baggy clothes fleeing the scene.
---
More From Hot 104.7 - KKLS-FM