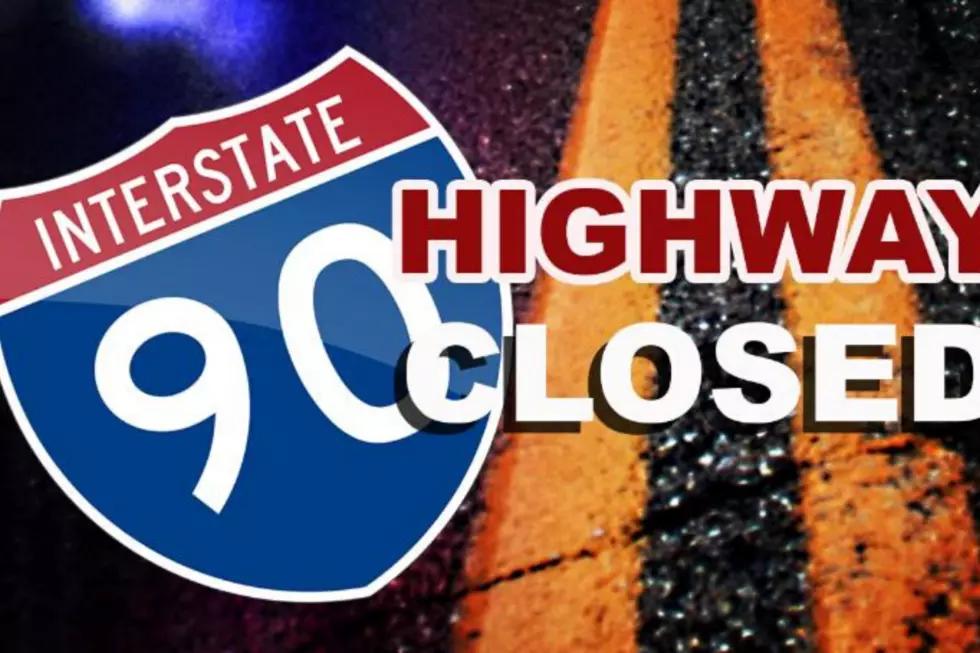 No Travel: Portion of I-90 in South Dakota Now Closed
KSFY TV (with permission)
A portion of I-90 is now closed due to the winter storm Mother Nature is socking us with now through Monday here in the Sioux Empire.
KSFY TV is reporting that as of 7 PM on (December 28), eastbound travel on Interstate 90 from Rapid City to Mitchell and westbound from Mitchell to Wall is now closed.
Heavy snow and extremely high winds are creating hazardous driving conditions with zero visibility in that area of the state. The National Weather Service says this weather system is not expected to lighten up and move out of the state until sometime later on Monday (December 30).
According to KSFY, many highways throughout the closure area are ice-covered, and travel is being discouraged into Monday unless absolutely necessary. High winds will also create drifting conditions almost immediately in those areas.
Drivers should be reminded that state highways and county roads in the closure area will not be any better, and in many cases, will likely be worse.
Motorists are encouraged to visit safetravelusa.com/sd or call 5-1-1 to check the latest road conditions.
During the winter weather season, it is always a good idea to remember these tips and have the following items in your vehicle while traveling:
Wear your seatbelt
Travel during the day
Drive with your headlights on (not daytime running lights) so you can be seen by other motorists from the front and rear
Don't use cruise control on icy or snow-covered roads
Use highly traveled roads and highways
Keep family and friends informed of your travel schedule and route
Call 511 or visit safetravelusa.com for road conditions
Keep a winter weather survival kit in your car. The kit should include blankets, warm clothing, water, energy bars, a flashlight, a distress flag, a shovel, and matches
Travel with a charged cell phone, but don't rely on it to get you out of a bad situation
Change travel plans as weather conditions warrant
Source: KSFY TV
More From Hot 104.7 - KKLS-FM