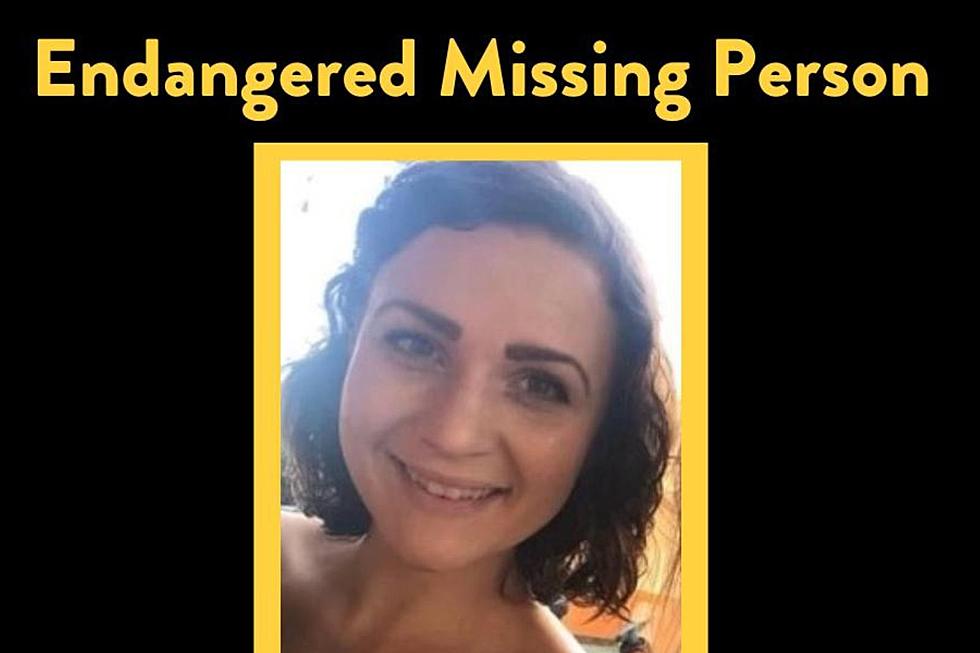 Police Say Missing Southern Minnesota Woman Left Home Involuntarily
Minnesota Bureau of Criminal Apprehension
Authorities in southern Minnesota are trying to locate a 26-year-old woman after she dropped off her children at daycare and disappeared shortly after. Police believe she left "on involuntary and suspicious conditions."
According to the Winona Police Department, 26-year-old Madeline (Madi) Kingsbury, and the father of their children, dropped off their two kids at daycare just after 8 a.m. on Friday, March 31. Kingsbury arrived back at her residence at approximately 8:15 a.m. However, she did not report to work that morning.
At a Wednesday news conference (video below), Winona Police Chief Tom Williams announced that police have spoken to the father of Kingsbury's children. He told investigators that he left Kingsbury's home in her dark blue 2014 Chrysler Town & Country mini-van at around 10 a.m. on March 31 to go to work. He says when he returned later in the day, Kingsbury wasn't there.
Chief Williams says a van, similar to the one Kingsbury drives, was seen on a county road and highway in both Winona and Fillmore County. A vehicle similar to Kingsbury's was seen returning to the Winona area later. Police believe Kingsbury's vehicle has been in her driveway since approximately 1:30 p.m. on Friday, March 31.
Inside Kingsbury's home, investigators found Kingsbury's phone, wallet, ID, and the jacket she'd been wearing earlier in the day.
Chief Williams says authorities believe Kingsbury's disappearance "is involuntary, suspicious, and we are all concerned for her safety."
Search efforts for Madeline Kingsbury are ongoing. She is 5'4" tall and weighs
135 pounds. She has short, curly brown hair and hazel eyes. Kingsbury has several tattoos, which can be seen in the photographs below.
There is a $50,000 reward for information related to Kingsbury's whereabouts. We join her family and authorities in praying for her safe return.
The Corridor Businesses That Iowans Miss the Most
Is there a Corridor-area business that you really miss? Here are some of the responses from Iowans on Facebook!
Did You Know These Famous People Were From Iowa?
Actors, actresses, athletes, singers, and even a former President. They're all from the state of Iowa.
More From Hot 104.7 - KKLS-FM