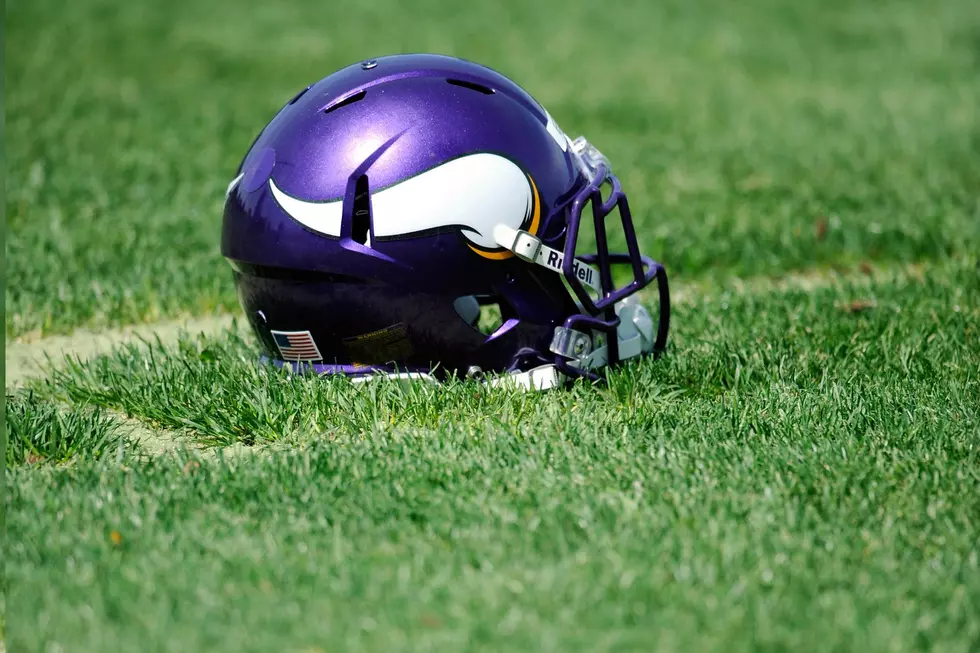 Minnesota Vikings to Play Four Straight Prime-Time Games Out of Bye Week
Getty Images
The Minnesota Vikings return to action this weekend against the Chicago Bears, and that game starts a stretch of four straight prime-time appearances.
This weekend's Vikings/Bears game was flexed from 12:00 PM to Sunday Night Football. It took over the place of the Steelers/Jaguars game that was originally scheduled. With the flex, the NFL has the Vikings in four consecutive highlighted games.
Minnesota will play two straight games on Sunday Night Football, travel to New England and play in the late-afternoon window, and finish the stretch with a Monday Night Football game in Seattle. The Vikings, who will be on the road for three out of four of the games, are looking to get back to the postseason.
Week 11: @ Chicago, Sunday Night Football
Week 12: vs. Green Bay, Sunday Night Football
Week 13: @ New England, 3:25 PM on FOX
Week 14: @ Seattle, Monday Night Football
The Week 13 matchup against the Patriots will be shown to almost all of the country, only missing the areas of San Francisco, Seattle, Nashville, and Oakland due to NFL rules.
Minnesota last had a stretch of four games in prime spots back in 2010. They played the Jets on Monday Night Football, Dallas at 3:25, Green Bay on Sunday Night Football, and New England at 3:25. The Vikings went 1-3 in those games.
Prime-time hasn't been the most kind to the Vikings. Minnesota is 6-10 on Sunday Night Football since the modern program launched on NBC in 2006. The Vikings are also a combined 17-20 on Monday Night Football since 1990.
Minnesota currently sits at 5-3-1 and a half game back of Chicago. The Vikings have a total of four division games remaining in the final seven weeks of the season.
More From Hot 104.7 - KKLS-FM