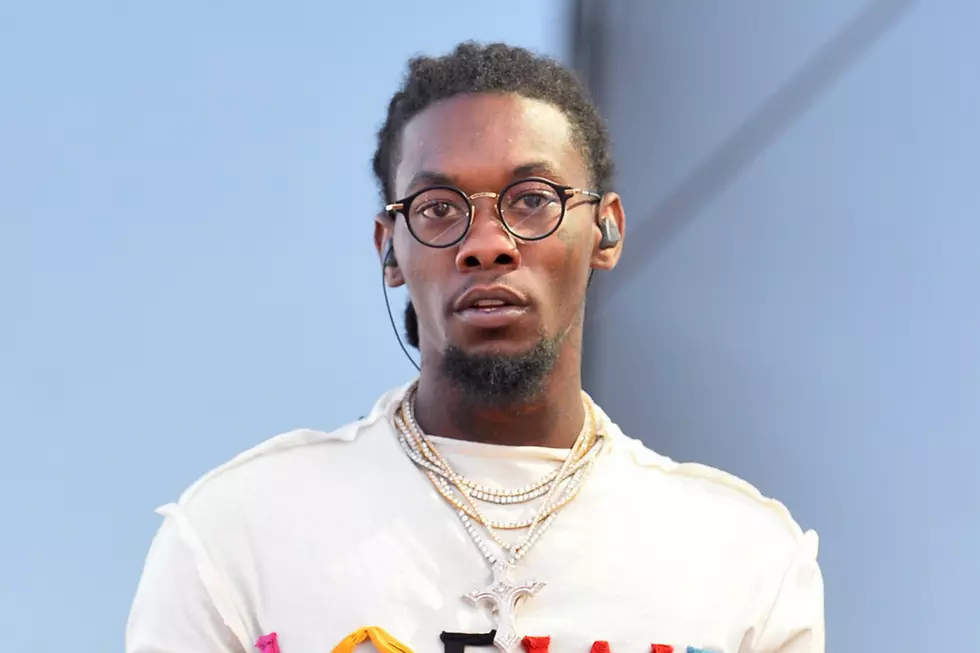 Migos' Offset Arrested for Alleged Gun Possession
Bryan Steffy, Getty Images
According to the outlet, the Migos rapper was driving just outside of Atlanta on Friday (July 20) when he was pulled over for tinted windows. Police then reportedly discovered at least one gun in his vehicle — a violation for Offset, who is currently on probation.
Offset has previously been convicted for charges including marijuana possession, possession of a Schedule II controlled substance, carrying a weapon in a school safety zone, and possession of a firearm during commission of a crime. He was in and out of jail throughout Migos' rise, and was last released in late 2015 after accepting an Alford plea deal. He was also arrested in 2016 for driving with a suspended license, but was released the next day.
Migos is set to hit the road with Drake on the Aubrey and The Three Amigos tour starting July 26 in Salt Lake City. Further details surrounding Offset's arrest are still developing.
Celebrities Who Smiled in Their Mugshots
More From Hot 104.7 - KKLS-FM