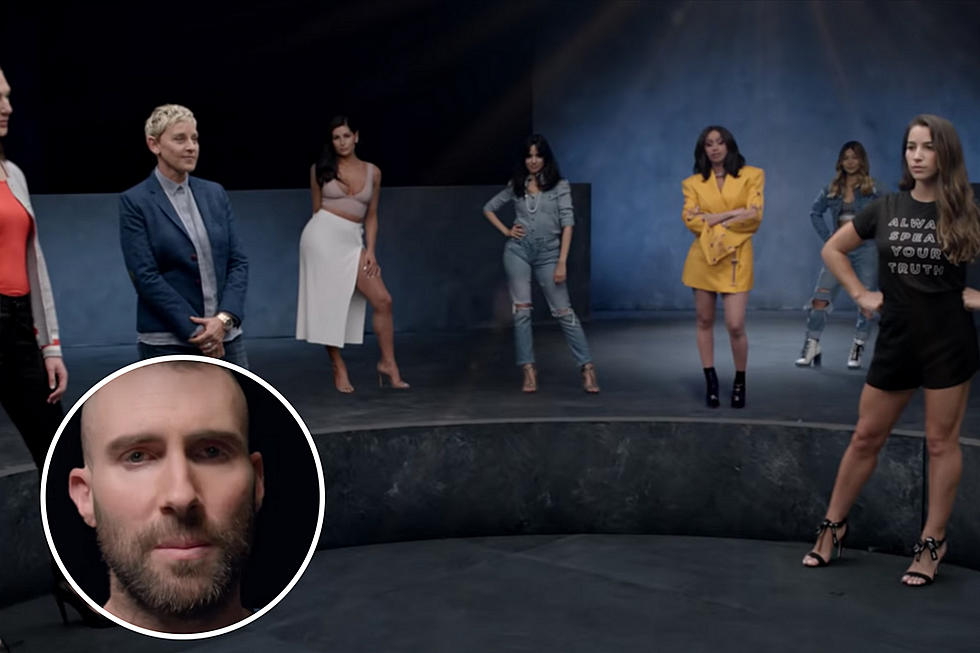 Maroon 5 Recruits Literally Every Celebrity Woman for Star-Packed 'Girls Like You' Video
Maroon 5, YouTube
Maroon 5 apparently called every famous woman they could possibly think of for their celebrity-packed "Girls Like You" video.
Stranger Things' Millie Bobby Brown pops up in some of those tiny, '90s-era sunglasses favorited by all of the Kardashians.
Sarah Silverman mugs into the camera in a too-cool-to-be-there leather jacket.
And of course guest star Cardi B, who hops on a verse for the remix of the Red Pill Blues single, commandeers the screen three-fourths of the way through, dressed in a mustard yellow pantsuit and spewing some of her signature sass.
"I don't really want a white horse and a carriage/ I'm thinking more of a white Porsche and karats," she raps.
And with lyrics like, "Maybe you've taken my s--t for the last time, yeah / Maybe I know that I'm drunk / Maybe I know you're the one / Maybe I'm thinking it's better if you drive," really, what woman wouldn't want to partake?
From Cardi B to Camila Cabello: Celebrity Yearbook Photos
More From Hot 104.7 - KKLS-FM