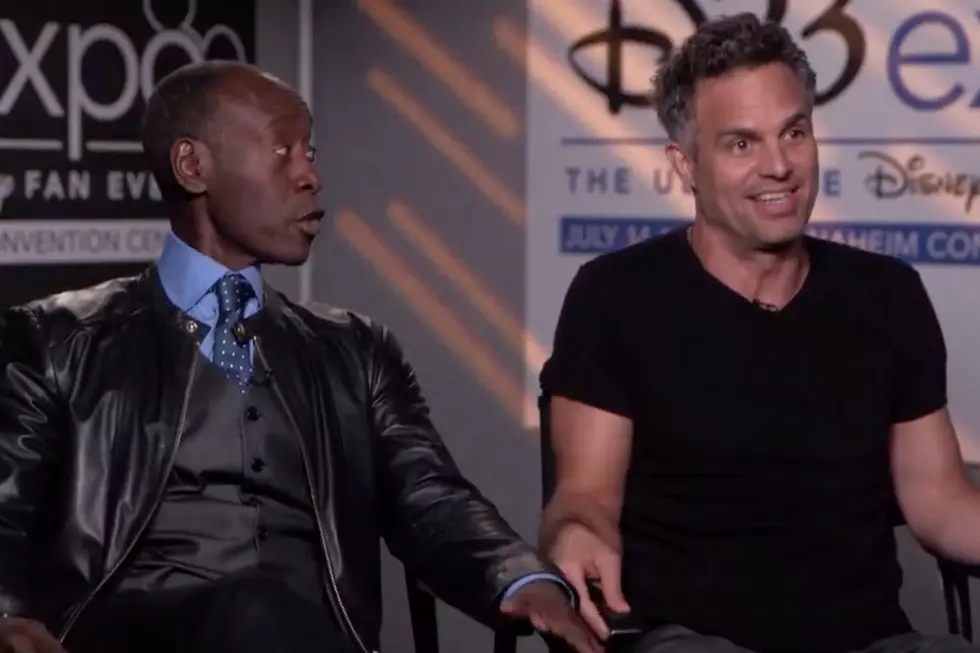 Mark Ruffalo Spoiled 'Avengers: Infinity War' a Year Ago + Literally No One Noticed (VIDEO)
Good Morning America
Marvel may have a rabid fan base, but somehow, they let one major detail slip by unnoticed: Mark Ruffalo spoiled the ending of Avengers: Infinity War an entire year ago and no one even batted an eye. (Spoilers, obviously ahead).
During a 2017 interview on Good Morning America — yup, on national television — Ruffalo was discussing his role as Bruce Banner/Hulk in the then-upcoming Thor: Ragnorak when he was asked to tease something about the next MCU movie, Infinity War.
In the recently resurface footage, he looks over at his-costar, Don Cheadle (James Rhodes/War Machine) for clearance, but instead receives a warning: "I wouldn't say too much, but hey, it's your career."
Ruffalo, being the apparent spoiler king, presses on.
"It's like every other Marvel movie, it doesn't end well for the superheroes," he says, delivering a fairly diplomatic answer — that is, until the interviewer agrees, noting that someone always dies.
"Wait 'til you see this next one. Ha-" he continues, stopping himself from saying "half." "Everybody dies."
"Dude!" Cheadle immediately exclaims, shooting him a look of disbelief.
Ruffalo then asks if he's in trouble, and rubs his hands across his face.
GMA tweeted a clip of the exchange, bu most fans thought it was a joke, and the whole ordeal was forgotten by the time Infinity War hit theaters in April.
Most of the time, Marvel stars are pretty good at keeping a lid on big reveals, but Ruffalo is slowly building a reputation as their weak link: He also accidentally live-streamed a portion of Thor: Ragnorak last October, a full three months after the Infinity War mishap. So for those looking for plot clues, keep your eyes on him.
Summer Movie Preview 2018
More From Hot 104.7 - KKLS-FM