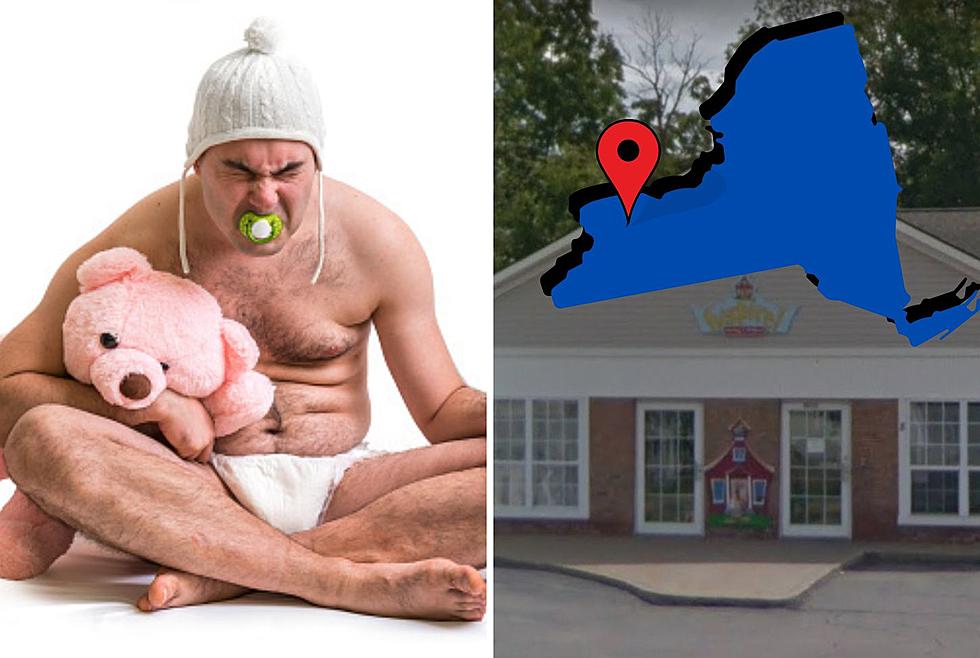 Man Breaks Into Daycare And Wears Diapers Because Of His Baby Addiction
Getty Images
Residents of Clarkson, NY were shocked and horrified to learn that an intruder had broken into Inspire Learning and Childcare Center on Lake Road, leaving strange and unnerving notes.
Discovering The Notes
According to the director, a janitor had discovered $120 in cash and a handwritten note requesting adult-sized diapers on January 30th. Alarmed, the director immediately contacted the police and installed a surveillance camera.
Days later, the center found more cash and another note in which the perpetrator had requested pants, shoes, bras, and dresses - in addition to other baby supplies such as diapers and formula.
Adding to the perplexity of the situation, an alert from the security system had been activated Saturday morning, February 11th. The director said she arrived at the center to find someone had gone through the children's diaper bins and left another note and money.
In the third and final note found in the daycare center, the mysterious thief referred to himself as "Baby Danielle."
More Baby Break-Ins
After receiving yet another alarm the following Saturday morning, the director got in touch with the police and saw footage from the security camera showing a person fiddling with diapers and attempting to attach them together to make a bigger one.
It is reported that the individual pulled his pants down, wore the diaper, and subsequently placed his trousers over it prior to running out of the establishment.
In addition, the individual is said to have consumed half of a bottle of infant formula, utilized a bib, and took three diapers.
Catching The "Baby"
Not long after, authorities apprehended Daniel Seeler, a 65-year-old resident of Holley. He is facing charges for his unusual break-in and thievery.
Upon interrogation, police say that the alleged suspect, identified as Seeler, acknowledged his part in the incident. He professed that he was attempting to battle his addiction.
Seeler is charged with burglary and petty larceny. Police concluded that he posed no danger to the children or staff in the daycare center and thus, was released with a court summons.
Statement From The Owner
Tony D'Agostino, the owner of the daycare, stated that Seeler was an unfamiliar face to the staff members. He went on to mention that the daycare center is committed to assisting the investigation and will be introducing safety measures such as improved locking systems to provide greater security.
As the people of Clarkson wait in suspense, they ponder just what was motivating Seeler and what was driving his alleged desire to live life as a "Baby Danielle".
Read More Here: WCTI12
More From Hot 104.7 - KKLS-FM