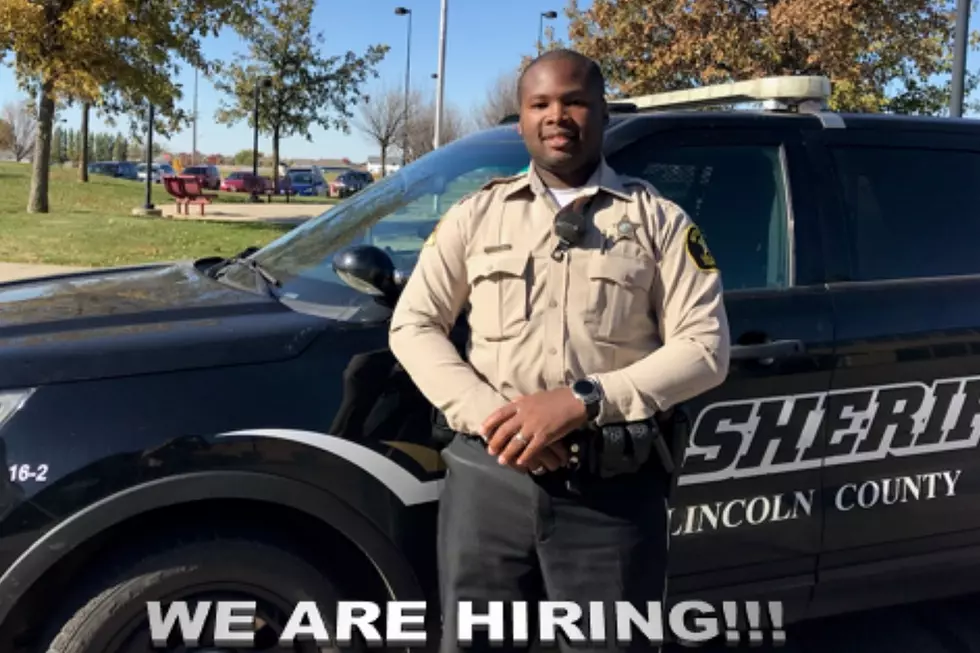 Lincoln County Looking to Add Four More Sheriff Deputies
Lincoln County Sheriff's Facebook
Lincoln County in South Dakota wants to add more sheriff's deputies to their team.
Lincoln County is one of the fastest-growing counties in the state. Data shows it is the third-largest county in South Dakota at this time.
Dakota News Now is reporting the Lincoln County sheriff wants to keep up with the recent growth.
Sheriff Swenson told Dakota News Now, "It's a large county. I think it's 578 square miles. So we're covering a lot of ground. The sheriff's office does a variety of things. We work with civil papers, investigate crimes, we take care of traffic complaints and we're also the sole law enforcement agency for the city of Harrisburg."
Swenson's hope is to be able to add four additional sheriff's deputies to help keep up with the extra demand.
According to Dakota News Now, one of the new hires will be to fill the position of someone who is retiring. The remaining three new hires would all be new positions in the department.
A $5,000 dollar sign-on bonus will be offered by the sheriff's office to anyone who is already a South Dakota certified officer or any out of state officers who qualify to take the South Dakota reciprocity test.
Swenson told Dakota News Now, the sheriff's office is still willing to hire those who aren't yet certified, but they would not be eligible to receive the sign-on bonus.
Swenson hopes to speed up the process of getting new hires out in the field. That is why there is a big focus on trying to find officers who already have prior experience.
Officers with previous experience do not need to be sent to the academy to be trained. The training process is expensive and time-consuming and can take anywhere from 6 to 8 months to complete.
Those interested in applying for a position with the Lincoln County sheriff's office can get more information here.
Source: Dakota News Now
Enter your number to get our free mobile app
LOOK: Here are the best small towns to live in across America
More From Hot 104.7 - KKLS-FM