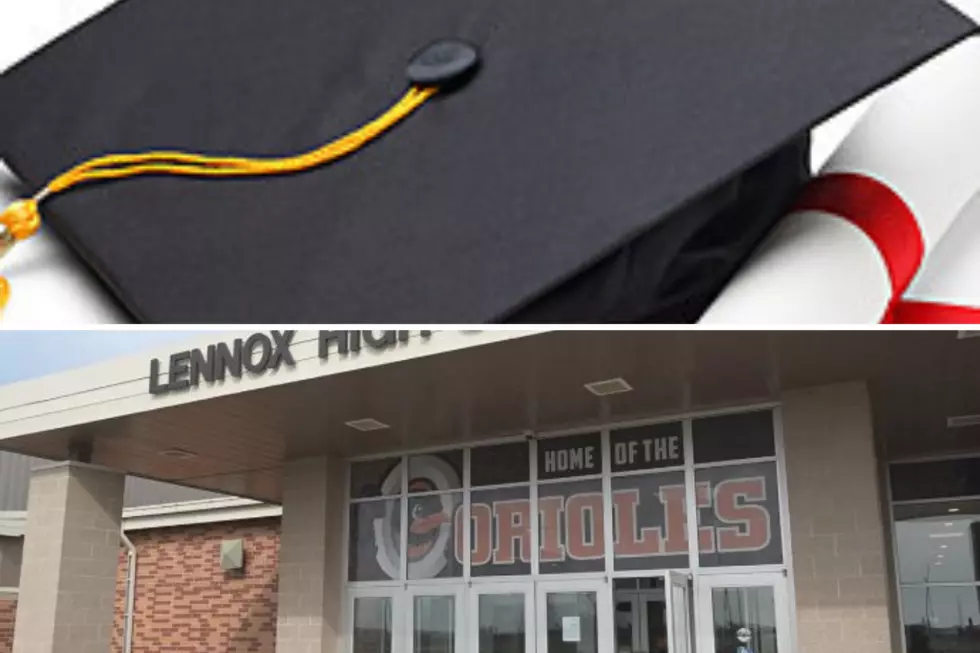 Lennox High School Planning a 2020 Virtual Graduation
Getty Images/Dakota News Now (with permission)
Lennox High School has done something for its graduating class this year that might really start to catch on elsewhere in light of the COVID-19 pandemic.
Dakota News Now is reporting the Lennox High School has put together a virtual commencement ceremony.
The virtual graduation became a reality on Monday as graduating seniors were filmed walking across the stage as their names were called to receive their diploma.
Lennox High School Principal Chad Allison told Dakota News Now that his staff and faculty recently held Zoom meetings with students to discuss how to proceed with this year's graduation. A decision was ultimately made to proceed with a virtual graduation ceremony.
Allison said, "I told this senior class at the beginning of the year, they're a special group to me. They were in sixth grade when I started here, so they were my first group of students when I came to Lennox, and I've grown very close to them over those seven years, so it's very important to me to honor these students in as much of a way as we can."
According to Dakota News Now, all the brief graduation snippets filmed on Monday will be assembled into one complete graduation video. That video will be released on Saturday (May 9), the original date planned for the 2020 Lennox graduation ceremony.
Source: Dakota News Now
Enter your number to get our free mobile app
These Things In Your Home Could Use A Deep Clean
More From Hot 104.7 - KKLS-FM