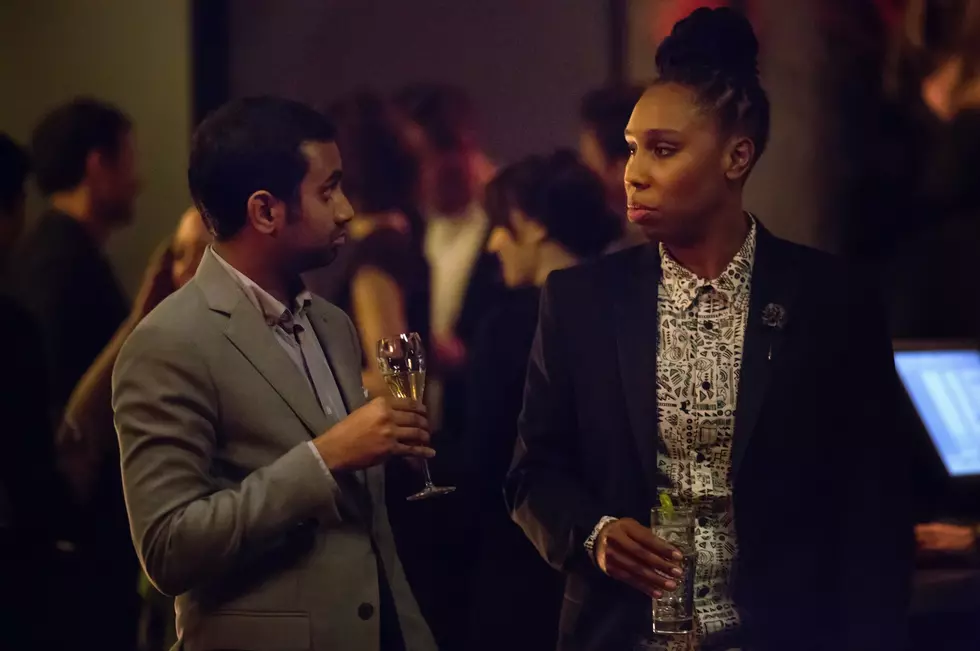 Lena Waithe Addresses Aziz Ansari Sexual Misconduct Allegations
K.C. Bailey/Netflix
Back in January, an anonymous woman came forward with accusations of sexual misconduct against Aziz Ansari, who she claimed had coerced her into sexual activity despite repeated verbal and non-verbal cues that she didn't wish to engage. Ansari released a statement confirming the basic details of her account, but that he'd understood the encounter as "completely consensual," and when she texted him the next day to express discomfort, he "took her words to heart."
In the ensuing months, Ansari has stayed largely outside the spotlight, but now Lena Waithe, with whom he co-starred on his Netflix series, Master of None, has weighed in on the allegations in a Vanity Fair profile.
"At the end of the day what I would hope comes out of this is that we as a society…educate ourselves about what consent is — what it looks like, what it sounds like. I think there are both men and women who are still trying to figure it out," she told the outlet.
The story did, indeed, spark widespread discourse about what constitutes consent: Some argued the woman had merely experienced "bad sex," while others said it helped expose an important gray area between "yes" and "no," and the various gender and power dynamics that influence it. It's unclear if that had any tangible impact about the way society approaches sex, but it did, at least, help to advance the conversation.
"We need to be more attuned to each other, pay more attention to each other, in every scenario, and really make sure that, whatever it is we're doing with someone else, they're comfortable doing whatever that thing is, and that we're doing it together," Waithe continued. "That's just human kindness and decency."
Waithe won her first Emmy last year for writing the Master of None episode "Thanksgiving," making her the first African American woman to ever earn the accolade. She's since premiered Showtime's The Chi, for which she serves as creator and executive producer, and recently received a pilot order for TBS comedy Twenties.
10 TV Shows That Way Overstayed Their Welcome
More From Hot 104.7 - KKLS-FM