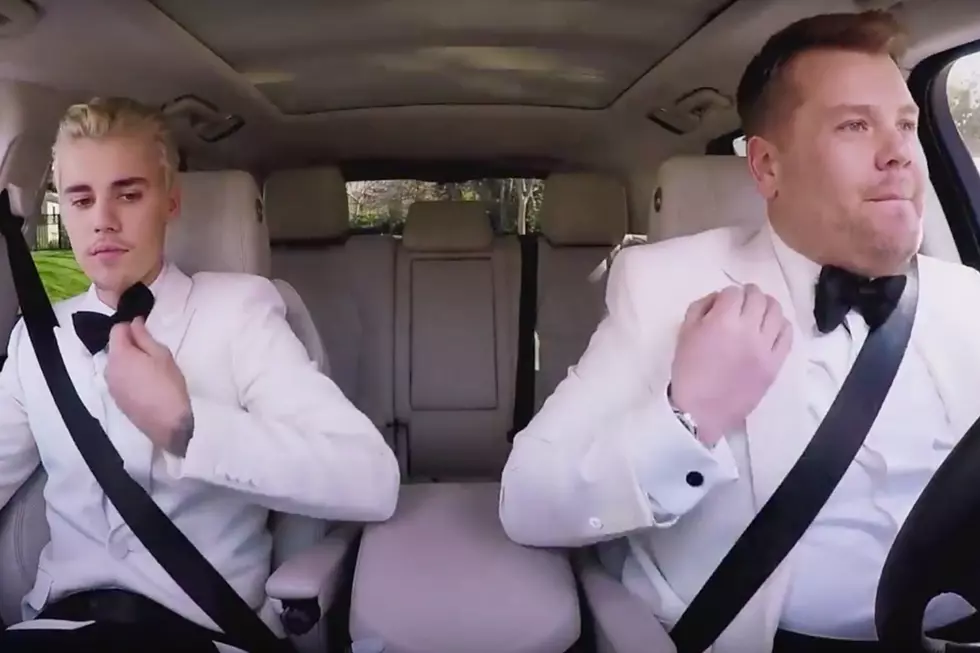 Justin Bieber Takes Post-Grammys Ride With James Corden + More Late Night TV
YouTube via The Late Late Show with James Corden
While you were tucked cozily in bed, we channel-surfed our way into the wee hours of the morning to round up the best, funniest and most-talked about moments on late-night TV last night. In case you missed it, check out these amazing moments from The Tonight Show with Starring Jimmy Fallon, The Late Show with Stephen Colbert, Jimmy Kimmel Live!, Late Night With Seth Meyers, The Late Late Show, and more!
James Corden follows the Grammys with a special edition of Car Karaoke featuring first-time Grammy winner Justin Bieber, Jimmy Kimmel released his third installment of Mean Tweets - Music Edition, and Jimmy Fallon danced in tight pants with Will Ferrell and Christina Aguilera.
Justin Bieber and James Corden Take Post-Grammys Drive
Mean Tweets - Music Edition #3 on Jimmy Kimmel Live!
Jimmy Fallon, Will Ferrell & Christina Aguilera Dance in Tight Pants
More From Hot 104.7 - KKLS-FM