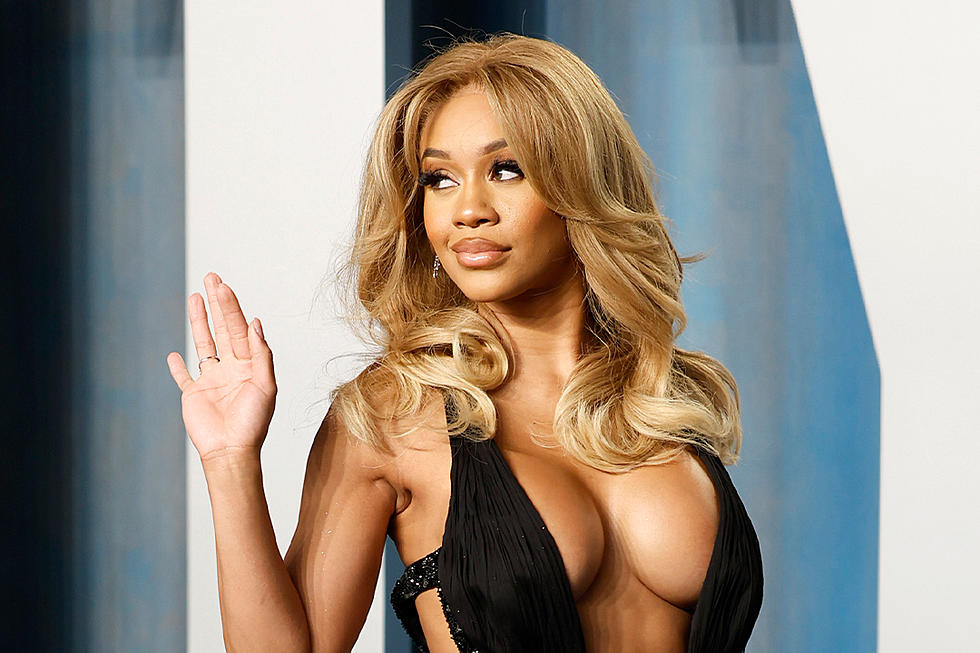 Saweetie Delivers 'Spicy' Adult Content on New Fansly Page
Frazer Harrison/Getty Images
Saweetie is delivering "spicy" adult content on her new Fansly page.
Saweetie Announces the Launch of Her Fansly Account
On Monday (Aug. 7), Saweetie hit up Instagram to share photos and video footage from her jaw-dropping appearance as a ring girl at Saturday night's Jake Paul vs. Nate Diaz boxing exhibition. While Drake was busy losing a $250,000 bet on the fight, Saweetie took the opportunity to announce her latest business venture. The "Icy Girl" rapper has launched her own page on Fansly, an adult-oriented subscription-based website that serves as a competitor to OnlyFans.
"Chanel me… off the top shelf please!" Saweetie captioned her photos below. "& btw… subscribe to my page on [Fansly] for my spicy side. exclusive content, music, BTS and moreeeee."
What Will Saweetie Share With Fans on Her Fansly Page?
According to a statement from Saweetie, on behalf of Fansly, the California-bred rapper will offer Fansly subscribers a "spicy" yet "non-nude" look into all aspects of her life including racy photos, video content and what she's working on in terms of hip-hop. Saweetie will also be messaging fans directly and collaborating with other content creators on the platform.
"I'm so hyped to team up with Fansly and give my loyal ICY GIRLS a peek into my world like never before," Saweetie says in a statement regarding the launch of her Fansly page." We're about to bring the fire and empower creators to connect with their fans on a whole new level. Brace yourselves for some spicy content, baby!"
What Else Has Saweetie Been Working On?
While the rap world still awaits Saweetie's debut studio album, Pretty B***h Music, the ICY rhymer has remained active throughout all of 2023. In the past few weeks alone, Saweetie dropped two singles in the form of the London On Da Track-produced "Shot O'Clock" as well as "Birthday" featuring YG and Tyga, as the trio gears up to hit the road for their upcoming Str8t to the Klub Tour.
Check out Saweetie's Fansly announcement in the photos and videos from her appearance at the Jake Paul vs. Nate Diaz boxing match below.
See Saweetie Announce via Instagram That She Delivers 'Spicy' Adult Content on Her New Fansly Page
Watch Saweetie Leave Commentators Speechless at the Jake Paul Vs. Nate Diaz Boxing Match
See Rappers With an OnlyFans Account