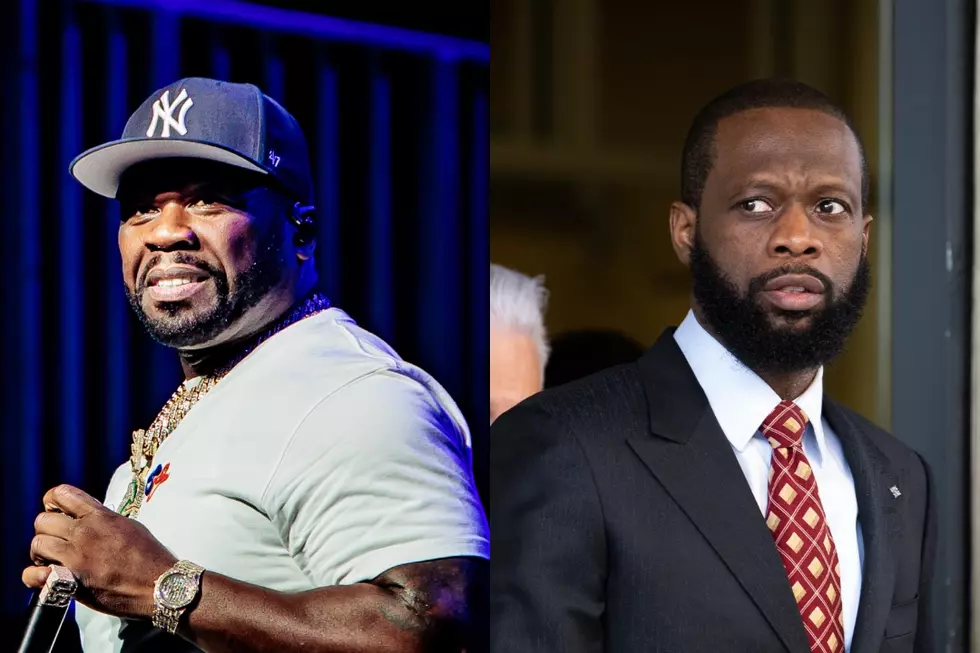 50 Cent Calls Pras a Rat for Being a Federal Informant
Sergione Infuso/Corbis/Graeme Sloan/Getty Images
50 Cent says he had a hunch Pras was working with authorities.
On Monday (April 24), 50 Cent offered commentary on the news from a Rolling Stone article that Pras admitted in court during his conspiracy trial that Pras gave information to the FBI in regard to moves being made by China to extradite a billionaire dissident.
"I knew this fool was a Rat!" 50 captioned a blog post titled The Fugees Rapper Pras Admits to Being FBI informant. "I'm glad I never fvck with this guy."
Pras is currently on trial and facing 11 charges including conspiracy, witness tampering and failing to register as an agent of China. The "Ghetto Superstar" rapper has had the issue having over his head since 2018. He is accused of receiving millions of dollars to help Malaysian billionaire Jho Low put pressure on American justice officials and White House officials in a money laundering scheme that involved investment company 1Malaysia Development Berhad, which was created by the Malaysian government. Since its inception, up to $4.5 billion of the company's funds were misused and reportedly laundered into bank accounts in the U.S. and elsewhere.
Pras also is accused of fraud in connection to a fundraiser for Barack Obama during the 2012 presidential campaign. Authorities seized $37 million from the rapper's bank account in 2018. Pras has claimed racism played a role in him being charged.
The trial started on March 27. On April 18, Pras took the stand and admitted to giving the FBI information on Americans being held hostage in China and his efforts to get the U.S. to extradite Guo Wengui. On Monday, the jury in the case began deliberations. Pras faces up to 22 years in prison if found guilty.
See 50 Cent's Calling Pras a Rat Below
See the Definitive List of Bizarre Tweets From Rappers