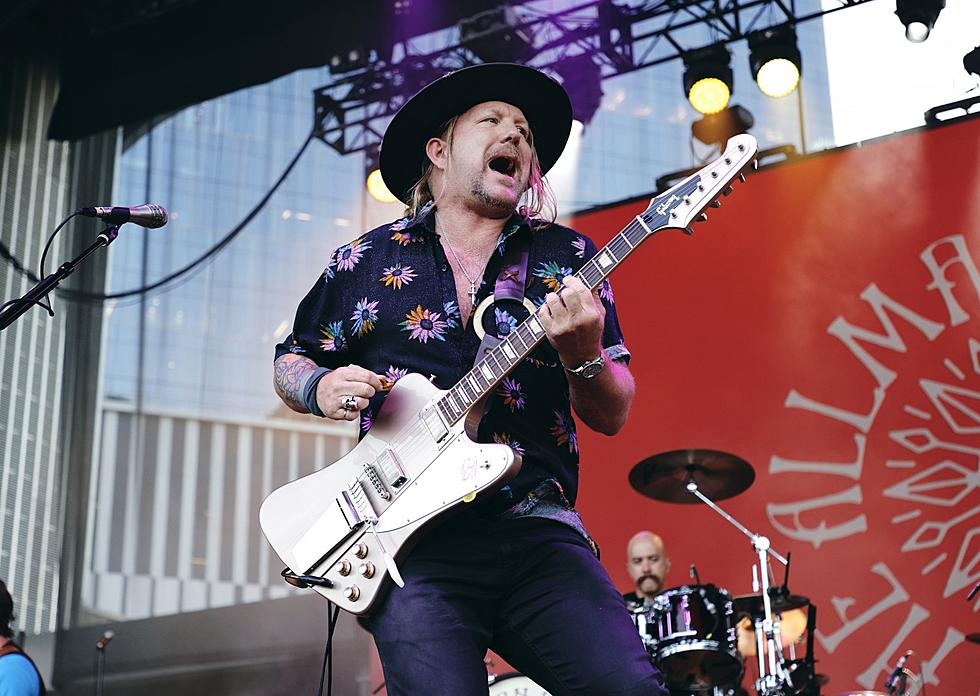 Devon Allman Coming to Sioux Falls as Part of Record-Setting Tour
Getty Images
The son of rock royalty is including Sioux Falls as part of what he hopes will be a record-setting tour.
Devon Allman, the oldest child of late rock icon Gregg Allman, is bringing his 'See It All American Tour' to The District, Wednesday, August 30 at 8:00 PM.
The goal of the tour is to play all 50 states in 49 days, breaking the record first set by George Thorogood, who did 50 states in 50 days back in 1981.
[brandedappromo]
Devon was born in Corpus Christi, Texas in 1972 and was raised by his mother, Shelley, who divorced his father when Devon was an infant.
Devon didn't even meet his famous father until he was 16 but did eventually appear as a guest musician for Gregg Allman and The Allman Brothers Band.
After being a part of bands like Ocean Six, Honeytribe, and Royal Southern Brotherhood, Devon launched his solo career ten years ago.
Along the way, he's released a trio of solo albums: Turquoise (2013), Ragged & Dirty (2014), and Ride or Die (2016).
In late 2018, he teamed with the sons of two of his father's former Allman Brothers Band mates, Duane Betts (son of Dickey Betts) and Berry Duane Oakley (son of Berry Oakley), to form the Allman Betts Band. They've released a pair of albums: Down To The River (2019) and Bless Your Heart (2020).
Tickets for Devon Allman's Sioux Falls show are available beginning with a pre-sale April 12.
Tickets go on sale to the general public, April 14 at 10:00 AM.
Donavon Frankenreiter will open the show.
The former surfer was a member of the band Sunchild, before going solo in 2004. He has eight albums to his credit, most recently 2019's Revisited 2.
The 'See It All American Tour' begins August 5 with two shows, in Annapolis, Maryland and Bethlehem, Pennsylvania. After that, it's 48 shows in 48 states in 48 nights, ending in Los Angeles, September 22.
LOOK: Here are the states where you are most likely to hit an animal
Hitting an animal while driving is a frightening experience, and this list ranks all 50 states in order of the likelihood of such incidents happening, in addition to providing tips on how to avoid them.
The 40 Best Cover Songs by Rock Bands
States with the most registered hunters
Stacker
analyzed data from the U.S. Fish and Wildlife Service to determine which states have the most registered hunters. Read on to see how your state ranks on Stacker's list.
More From Hot 104.7 - KKLS-FM