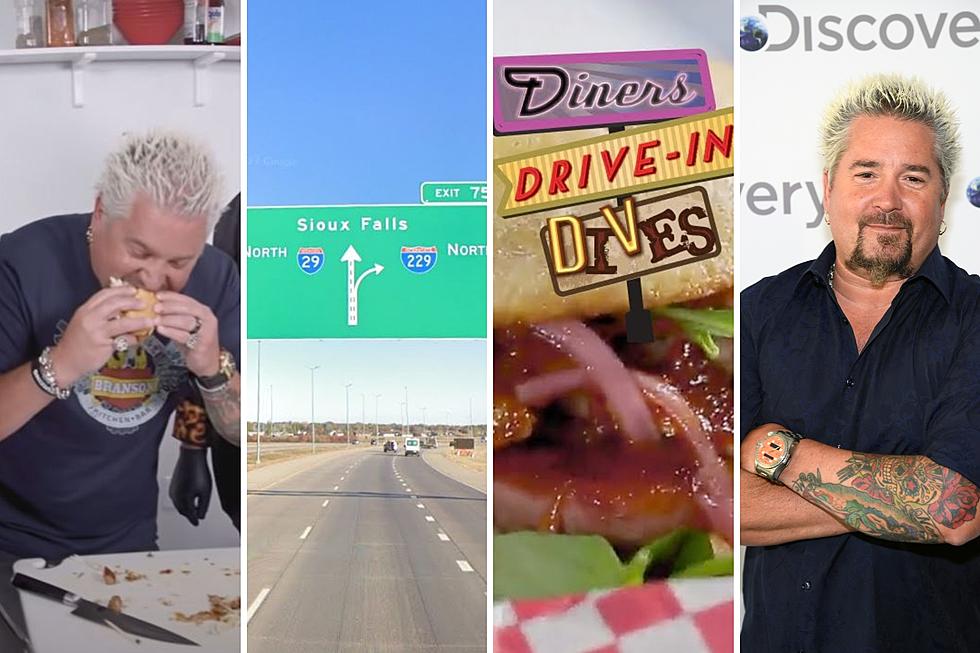 SEE Sioux Falls Featured on Guy Fieri's 'Diners, Drive-Ins, and Dives!'
YouTube/Food Network/Google Maps/Getty Images
Diners, Drive-ins, and Dives in Sioux Falls
In case you've never been lured into an hours-long binge of the show on
Food Network
, Guy Fieri visits places off the beaten path and tries out their signature dishes and visits with locals.
Iconic Sioux Falls: Rosie's Cafe
Gone But Not Forgotten - Iconic Sioux Falls: Whiffer's Sandwiches
The Merriam-Webster definition of iconic is "widely recognized and well-established." That would definitely describe Whiffer's Sandwiches which used to call North Minnesota Avenue home.
The gone but not forgotten sandwich shop was located in an old house at 1133 North Minnesota Avenue. It served sandwiches to Sioux Falls from November 1978 until the
summer of 2020
.
More From Hot 104.7 - KKLS-FM