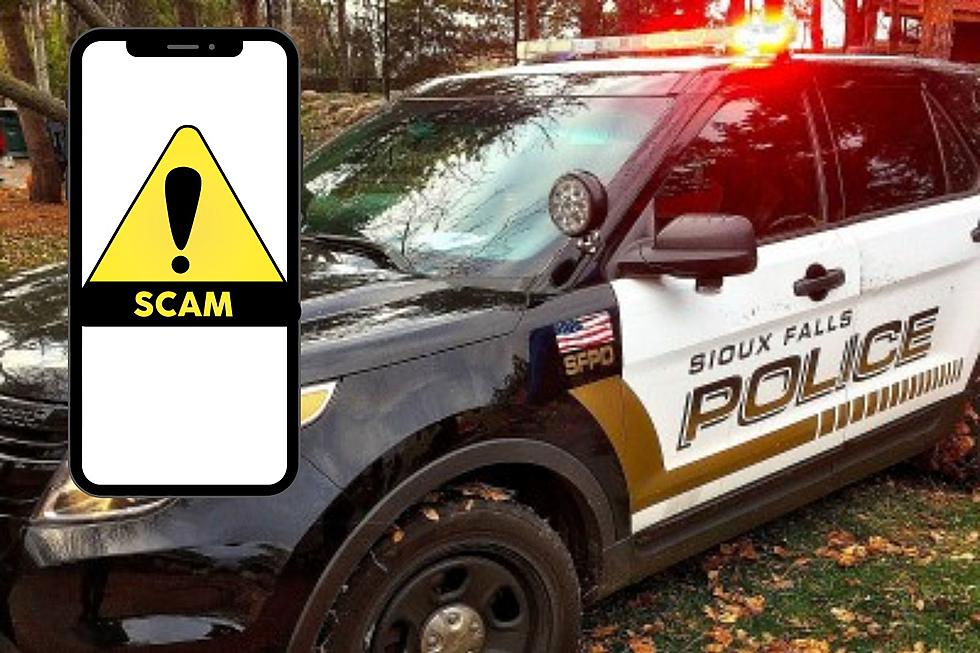 Watch Out! Scammers Impersonating Sioux Falls Police Officers
Results Radio File, Canva
We can never thank the men and women in blue enough for their service. The Sioux Falls Police Department does whatever it takes to keep its residents safe. This includes alerting the public about new scams in the area.
The newest scam tormenting the city involves scammers calling your phone with a number claiming to be employees of the Sioux Falls Police Department. The scary part? Officials with the Sioux Falls Police Department say the number that appears on your phone will seem like a "legitimate number."
Officials explain that these scammers are at it again posing as employees. The Sioux Falls Police Department is encouraging the public to be on the lookout for this phone number if you receive a call: 605-367-7212.
They posted the alert on its social media accounts like Facebook and Twitter. Here is the official statement from the Sioux Falls Police Department about the current scam.
Scammers are telling people to bring money or they will be arrested. Scammers will tell people to buy gift cards, cybercurrency, or reloadable credit cards, however, law enforcement do not accept any of those as payment. If you receive a call and are concerned, make a separate call to verify what you are told is accurate BEFORE you do anything.
A helpful resource to track the latest scams in the area is the South Dakota Better Business Bureau. You can even report scams or businesses by clicking here.
It's always a good personal safety practice to stay informed about these pesky scams. Please call the Sioux Falls Police Department if you get a strange call from the department! Thank you to the force of the City of Sioux Falls Police Department!
Sioux Falls Area Farmer's Markets
We can finally go outside without our nose hairs freezing! It must be spring in South Dakota. And when the days are warm that means the gardens are growing. It's farmers' market time in
Sioux Falls
.
Fresh produce, locally made goods, great people, and a good time are found at these farmer's markets around Sioux Falls.
10 South Dakota Myths Even Some Natives Believe
Have you ever notice how much outsiders (and some insiders) get wrong about
South Dakota
? They believe and repeat some of these ridiculous South Dakota stereotypes.
SO, to do our part in educating folks, here's a list of some of the most ridiculous myths outsiders always believe South Dakota.
More From Hot 104.7 - KKLS-FM