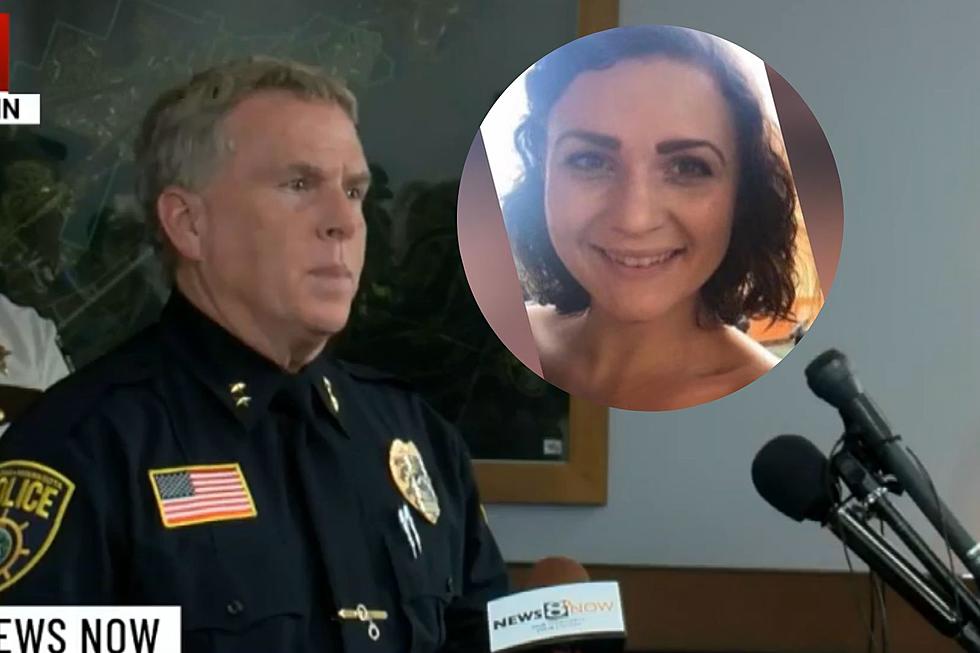 Thousands Search For Minnesota Woman: Officials 'Not Giving Up'
KTTC TV (via Facebook), Dakota News Now, Canva
Over the weekend in Minnesota, hundreds of people searched for a 26-year-old woman named Madeline Kingsbury. She was last seen at her home in Winona which is about a four-hour drive from Sioux Falls.
Madeline has been missing since Friday, March 31st. Community members answered the Winona Police Department's call for help to find Madeline. Just on Saturday, April 8th alone, 700 people showed up to the search. Overall, the Winona County Sheriff's Office said about 1,900 people signed up to search two areas in Winona and Fillmore Counties.
KTTC in Rochester (a sister station of Dakota News Now) is reporting the community search for Madeline Kingsbury took place last Friday and Saturday. During a press conference on Friday, Winona Police Chief Tom Williams tells KTTC, "The investigation is active and on-going. They are asking residents in Winona, Houston, and Fillmore Counties to search their property, and check any cameras around their homes for signs of Maddi."
Winona Police Department recently posted a detailed statement on its Facebook page about the weekend search for Madeline Kingsbury. They explain they had an "incredible turnout" and are"not giving up." The department also thanked the community for its "overwhelming show of support for Maddi."
In the original post about Madeline's disappearance, The Winona Police Department offered a $50,000 reward for any information on Kingsbury's whereabouts. Here's what the police know so far about Madeline's disappearance:
Officials know that Madeline dropped her kids at daycare around 8:15 AM on Friday morning. She was driving a 2014 dark blue Chrysler Town and Country minivan.
The father of Madeline's children claims he left their home around 10 AM. She wasn't there when he returned home later that day.
Madeline never reported for work that morning after dropping her kids off. She received numerous phone calls and messages from family and friends. She never answered the phone.
KTTC explains, "Police believe a similar van was seen driving on County Road 12 and Highway 43 in Winona County and then southbound on Highway 43 through the eastern part of Fillmore County. Later, a van similar to Kingsbury's drove back towards Winona on Highway 43. This occurred during the timeframe of 10 AM and 1 PM." Madeline's van was parked at her home around 1:30 PM on Friday afternoon. Police are not looking for the van.
During this investigation, police obtained Madeline's cell phone, a jacket that she reportedly wore on Friday, and her wallet inside her house.
At the time of this post, police have no official suspects. There is also no threat to the public. Anyone with information is encouraged to call 507-457-6302. You can also report anonymously by submitting your tips at www.crimestoppersmn.org or at 800-222-8477.
Let's help bring Madeline home to her family.
10 Smallest Towns In Minnesota 2022
Minnesota is the Land Of 10,000 Lakes and 853 towns. Even if you know the state well I'll bet you haven't even heard of Minnesota's 10 smallest towns.
You Won't Believe The List Of Minnesota's 8 Deadliest Animals
When you think of Minnesota you probably picture lakes, camping, fishing, and Paul Bunyan. But there are also native animals that live in the state that can rough you up or even kill you.