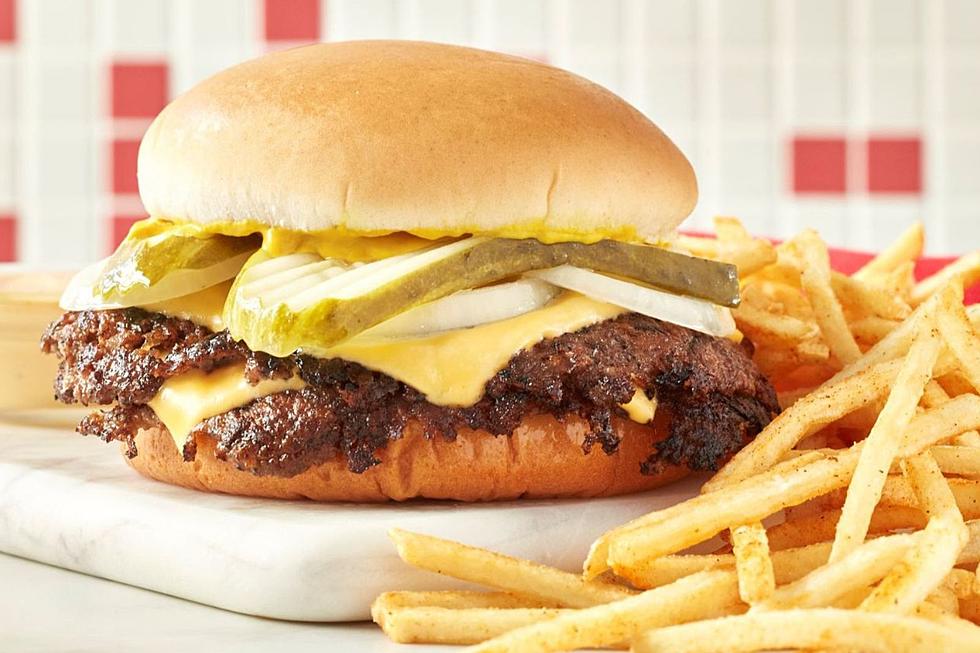 'Freddy's' 2nd Sioux Falls Location is Open
Freddy's Frozen Custard and Steakburgers (with permission)
Sioux Falls has another place to enjoy tasty steak burgers, fresh french fries, and delicious frozen custard.
Freddy's Frozen Custard and Steakburgers announced they are officially ready to welcome hungry customers to its second location in Sioux Falls.
Officials with Freddy's Frozen Custard and Steakburgers say the doors opened Tuesday, February 21st at 4005 South Louise Avenue near the Empire Mall.
The first Sioux Falls location for the fast food restaurant opened just last April of 2022.
In a statement, franchise owner Ron Oberg explains, "We made our Sioux Falls debut at Dawley Farms last year. That location has gradually become a local go-to for a quick bite to eat and serves as a great place for friends and family to meet up, relax and enjoy a quality meal together. We're excited to expand into the southwest part of the city and look forward to serving guests in the area."
This second location of Freddy's Frozen Custard and Steakburgers has been in the works for quite some time. Sioux Falls cannot get enough of its steakburgers, hot dogs, and those sweet frozen custard treats!
Hooray! Burgers and fries for everyone!
Here Are 13 of Your Favorite Fried Foods
Some foods need a fryer, others should never go near one. Forget baking. We are so obsessed with eating deep-fat fried foods. And every time you turn around, there's another menu filled with most of the items that have bathed in a hot-boiling fat vat.
There seems to be no end to what a deep fat fryer can cook. And we prove it every day with our love of crispy, greasy, burnt-tongue, salty foods.
I won't argue that an order of onion rings or sweet potato fries is the best marriage partner to a burger. Especially when they are made from scratch. So, pile them high.
What are some other delights that need the fryer?
My Top 5 Favorite South Dakota Made Foods
As I was slicing a piece of cheese off my block of
Dimock Dairy
Colby cheese and boiling a ring of
Bluebird Locker
German sausage on the stove, I started thinking, "What foods is South Dakota known for?'
Then I realized the state is known for some of my favorite foods, are they're actually made right here in
South Dakota
!
So, I decided to search my cupboards and refrigerator looking for other South Dakota-made foods and came up with my Top 5.
More From Hot 104.7 - KKLS-FM