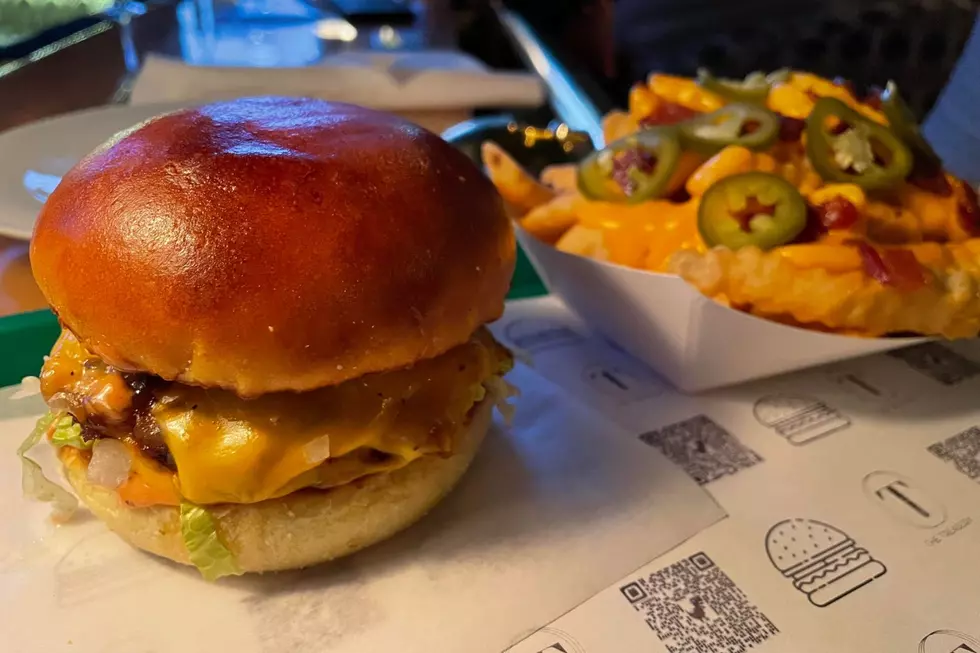 Does This Sioux Falls Burger Battle Entry Taste Like A Big Mac?
Christine Manika (TSM)
January in Sioux Falls only means one thing...Burger Battle! This year's Downtown Sioux Falls Burger Battle is pretty intense. 32 savory burgers from local Sioux Falls restaurants are looking for your stomachs and votes.
The next burger on this Burger Battle journey is from The Treasury at Hotel on Phillips called "The Smash & Grab." This was the first time I have tried a Burger Battle meal from The Treasury. To be honest, this burger reminded me of a popular fast food burger. Its ingredients are pretty similar to one typical, iconic burger.
According to a previous article from my co-worker Jeff Harkness, the Smash & Grab is "two Smashed Patties, Onion, Special Sauce, Shredded Lettuce, and Pickles, on a Brioche Bun." Aside from the Brioche bun, this burger tastes very much like a sophisticated Big Mac from McDonald's. You'll be saying "I'm loving it" after one bite.
When it comes to the burger's uniqueness, the Smash & Grab is essentially a high-end Big Mac. Some may feel this entry lacks creativity, however, this burger from The Treasury is a fitting tribute to the Big Mac. The secret sauce really brings out all the flavors in the burger. The loaded fries on the side are even better! These fries have bacon bits, nacho cheese sauce, and jalapeño peppers. The loaded fries came highly recommended from our waitress. She was spot on!
Don't forget! Residents can vote for their favorite burgers by Tuesday, January 31st on the DTSF Mobile Passport. Get to eating, Sioux Falls!
Here's my list of Not-So-Typical, but Awesome Things to See in Sioux Falls.
Tour the 2023 Downtown Sioux Falls Burger Battle
If you've never participated in the Downtown Burger Battle, this is how it works:
Review the participating restaurants and their burgers
Make sure you check their schedule and hours before you go
Go to one of the restaurants
Eat the burger
Use the DTSF Digital Passport to vote and rate the burger
Repeat
And you could win prizes
And you help one downtown restaurant win the Burger Battle and reign supreme for one whole year!
Voting criteria consist of patty, creativity, toppings, bun, and customer service.
More From Hot 104.7 - KKLS-FM