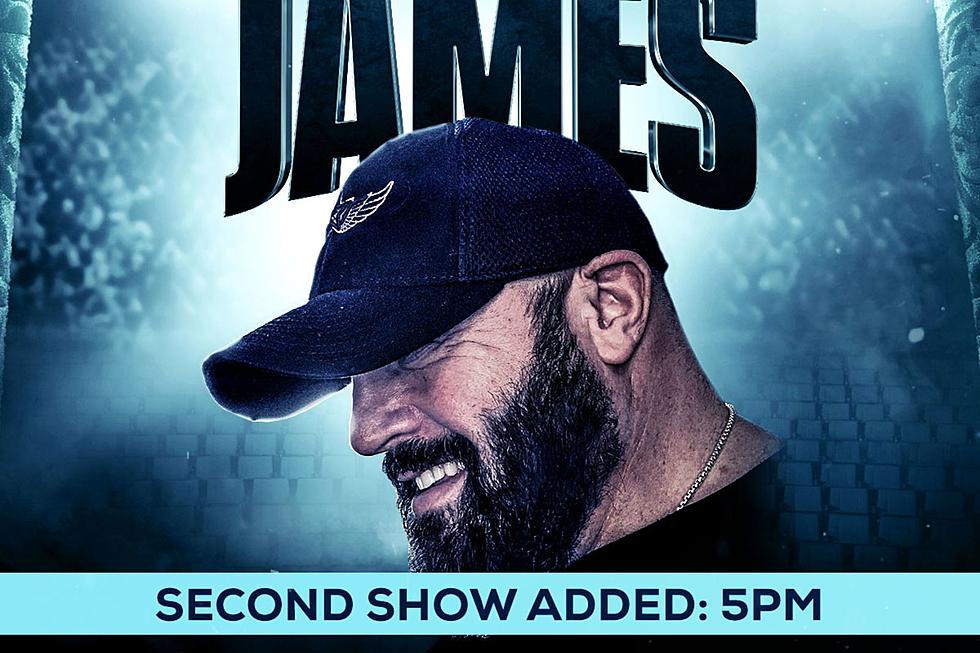 Big-Time Comedian Adds Another Sioux Falls Show This September
Pepper Entertainment
There are so many concerts and shows coming to Sioux Falls and the Sioux Empire this year. One popular comedian that will be in town this September is Kevin James.
Kevin James: The Irregardless Tour is hitting the road and coming to Washington Pavilion in Sioux Falls on Sunday, September 24th at 8 PM. Due to high-demand for this show, Kevin is adding another one for the Sioux Falls fans!
According to a recent press release, the second show for Kevin James: The Irregardless Tour will take place on Sunday, September 24th at 5 PM. There was an "overwhelming" response to the first Sioux Falls show. This gives Kevin James fans an opportunity to catch the show early.
Here is the ticket information from the Washington Pavilion in Sioux Falls:
Wednesday, March 8 | 10 a.m. | Pavilion Donors
Thursday, March 9 | 10 a.m. | Pavilion Members and Subscribers
Friday, March 10 | 10 a.m. | Public
Donors, Members and Subscribers will need to log into their account to view this advantage!
This is also the pre-sale information from the Washington Pavilion in Sioux Falls:
1. Click Buy Tickets.
2. Enter pre-sale Promo Code in the gray bar on the top of the page.
3. Click Buy.
Ticket buyers will not see a Kevin James button until they enter the promo code.
If you have never heard of Kevin James, he is one funny guy. Kevin started his comedy career just doing stand-up in Long Island, New York. He finally caught a break in 1998 starring on the CBS sitcom "The King of Queens" alongside Leah Remini. This show ran for nine seasons. From there, he's been part of films like "Paul Blart: Mall Cop 1 & 2," "Zookeeper," "Here Comes the Boom," "Pixels," "Grown Ups," and "Grown Ups 2."
If you want to read the original Kevin James show announcement, click here. You don't want to miss out on this fun show! Remember: Tickets go on sale to the public this Friday, March 10th at 10 AM.
Best Bars in Sioux Falls
There is always something different to try when you visit a local
Sioux Falls
bar or brewery. There could be a specialty drink at one bar and a new beer recipe at the next. It's kind of like a smorgasbord of drinks to taste test. The only problem is deciding which bars are the best bars in Sioux Falls to explore with your family or friends?
This is a difficult decision just because there are so many great local options. Luckily, our friends at
Yelp
identified the top ten bars in Sioux Falls thanks to numerous reviews on each establishment.
The next time it's your turn to select a bar for a night out on the town, be sure to visit one of these ten bars highly reviewed by
Yelp
.
Tour the 2023 Downtown Sioux Falls Burger Battle
If you've never participated in the Downtown Burger Battle, this is how it works:
Review the participating restaurants and their burgers
Make sure you check their schedule and hours before you go
Go to one of the restaurants
Eat the burger
Use the DTSF Digital Passport to vote and rate the burger
Repeat
And you could win prizes
And you help one downtown restaurant win the Burger Battle and reign supreme for one whole year!
Voting criteria consist of patty, creativity, toppings, bun, and customer service.