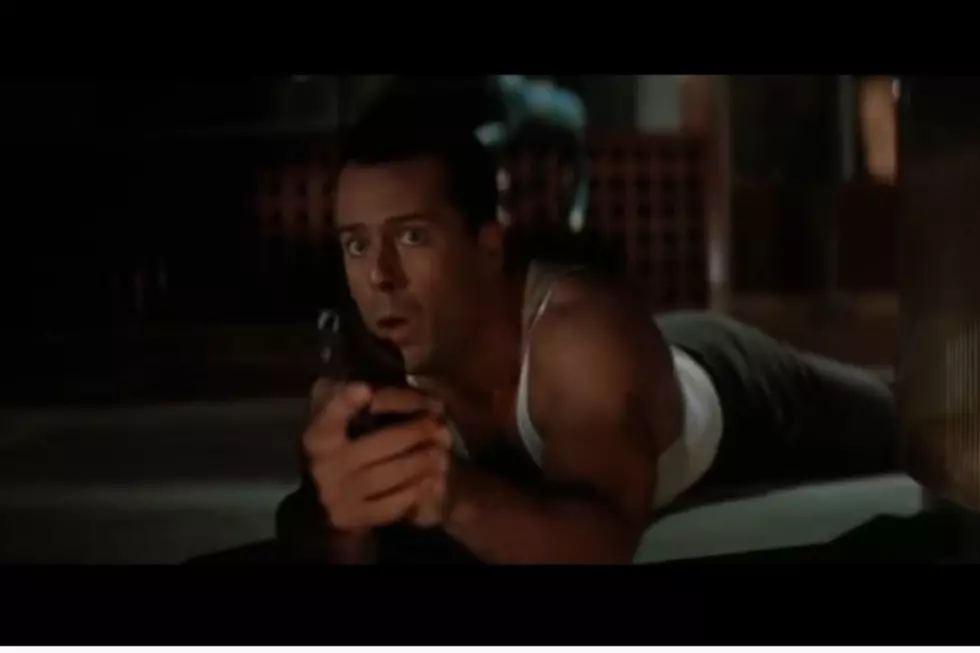 Is 'Die Hard' Truly A Christmas Movie?
Movieclips Classic Trailers (via YouTube)
From the Christmas classics to the never-ending Hallmark Christmas movies, the holidays are never truly complete without a Christmas movie.
"Home Alone," "Love Actually," "It's A Wonderful Life," and "How The Grinch Stole Christmas" are just some of the holiday movie favorites.  But what's the one movie that everyone always says it's their favorite over the Christmas season? "Die Hard."  Ugh...here we go.
In all honesty, I have never seen the entire "Die Hard" movie.  I just never had any interest to finish the film.  However, I have watched plenty of trailers about the movie.  I am also familiar with the storyline and the setting of the action-packed film.  Here's the rundown in case you're not familiar with "Die Hard."
The 1988 movie stars Bruce Willis as a New York City police officer.  According to IMDb, "An NYPD officer tries to save his wife and several others taken hostage by German terrorists during a Christmas party at the Nakatomi Plaza in Los Angeles."  So just by reading this little description, there will be a lot of explosive weapons and fight scenes.  Does that scream Christmas to you?  I think not.
I'm not saying it's a bad movie.  I'm just saying it's far from a Christmas movie.  "Die Hard" takes place on Christmas Eve and that's about as Christmas as it gets.  However, there is one mention of Santa when Willis' daughter in the film asked if her dad will be coming home for Christmas.  Other than that, there aren't any mention of presents, Christmas trees, or anything else Christmas related.  Furthermore, "Die Hard" was released on July 15th, 1988. Usually, most Christmas films are released around the holidays like in November or December.  Unless you're celebrating Christmas in July, "Die Hard" would not fall under this category.
This is just my humble opinion.  Feel free to share your arguments with me and your thoughts on this subject.
Do you think that "Die Hard" is a Christmas movie?
Enter your number to get our free mobile app
CHECK THEM OUT: 100 years of Christmas toys, gifts and fads
More From Hot 104.7 - KKLS-FM