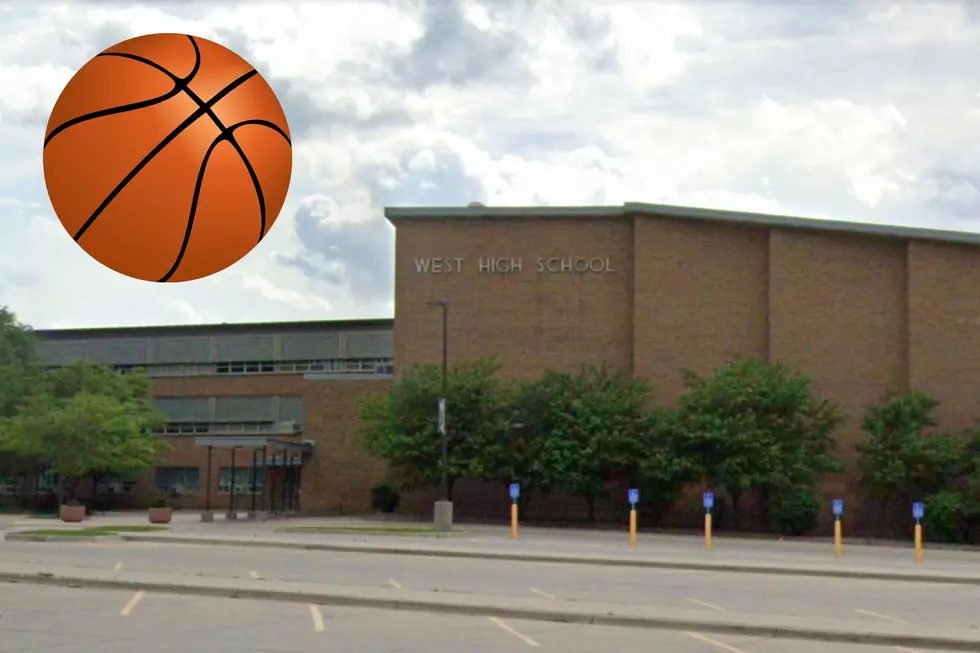 Iowa Student Gets a One in a Million Shot
Google Maps - Canva
One Waterloo, Iowa basketball player has earned the opportunity to represent the United States, playing in a 3x3 international tournament. The 3x3 world championship is being held in Debrecen, Hungary, and this Waterloo West student was 1 of 4 players selected to play for the U18 United States team.
Sahara Williams was chosen to be a part of this team, which is made up of players from all across the country. The United States team is made up of Sahara as well as Kamorea Arnold, Sarah Strong, and Mikaylah Williams, according to a Waterloo Schools Press Release.
According to NCSA Sports, there are roughly 429,400 female high school basketball players in the United States. The chances of making this team are 0.00000932%. Not exactly 1 in a million, but pretty dang close.
Her basketball coach Dr. Anthony Pappas helped get Williams a tryout for the team and is looking forward to her upcoming basketball season. In the press release, he said
She's worked hard. She's going to have a great senior year.
As expected, Williams is excited about the opportunity. She felt great at the tryouts and mentioned all of the support she's received from Waterloo in her basketball career thus far. She said
I'm really excited to play everywhere, It will be a really good way to promote myself and my individual game. At tryouts, I felt like I did pretty well, and I was pretty confident in myself. Everyone in Waterloo who has supported me so far, thank you, it takes a village. If you have a goal, envision it. No one else can make that happen besides you.
Sahara has plenty of basketball to look forward to. Back in May, she verbally committed to play Division 1 basketball at Oklahoma University.
This 3x3 World Championship takes place August 23-28, with the first U.S women's game on August 24. The team will take on Egypt at 5:50 p.m local time according to a Waterloo Schools Press Release. To view any of these games, visit the Waterloo School District social media platforms as they will be providing links to stream the games.
Iowa Born Sports Stars
What do each of these stellar athletes have in common? They all hail from the Hawkeye State.
Largest Skatepark In America is in Iowa
A work in progress for several years, last spring saw the opening of Lauridsen Skatepark in Des Moines. Measuring up at 88,000 feet long, this is the largest skatepark in the entire country.
More From Hot 104.7 - KKLS-FM